Family Financing: When Parents Become Lenders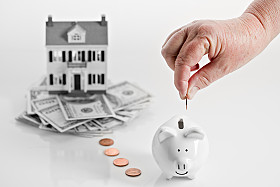 With tightening credit markets, low savings rates and stagnant wages, many first-time homebuyers find themselves struggling to amass a down payment. The solution? Parents!  Twenty-seven percent of first-time homebuyers received a down payment as a gift from "the good ol' bank of mom and dad," says Walter Molony, economics spokesperson for the National Association of Realtors.  Adam McLain, a Chicago-based loan officer with Wintrust Financial cites the Millennial generation for the increase. "They're the most conservative generation," McLain says. But they also recognize a good time to buy. McLain says every third or fourth deal he does has parental cash attached. "The parents are saying, `Here's $50,000, get out of my basement!'"
Parents can legally give each child $14,000 per year without worrying about tax implications, according to the IRS. To be more specific, each parent can give a child $14,000, for a total of $28,000 from mom and dad. Moreover, those same parents can give their child's spouse an additional $28,000 without triggering a tax penalty. Always consult a certified tax professional when dealing with tax liabilities. Family-financed down payment loans are increasingly common.
Here are some guidelines:
1. Season the Funds: Parents should transfer the cash into the buyer's account immediately. Lenders look at two months of bank statements. While searching for a house, the cash could be "seasoning" in your account.
2. Cashier's Check: Another option is to bring a cashier's check to the closing with all the funds needed to close. Lenders are not required to report to the IRS, however, every dollar must be accounted for and documented.
3. The Paper Trail: Ensure there is adequate documentation for how the money ends up in the buyer's account. For instance, parents could liquidate some stock, deposit the money into their account, write a personal check to their child to physically take that paper check to a teller and deposit at the bank, creating a paper trail.
© CTW Features