Mortgage Before Marriage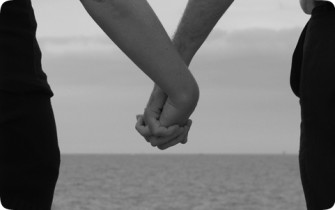 For many couples, it makes sense to buy a home before tying the knot. It's a decision more couples are now making. A recent survey found that 1 in 4 married couples between the ages of 18 and 34 purchased a first home together before marriage.  The trend follows the increase in cohabitation documented by a recent stud. It  found that nearly half of women up to age 44 had cohabitated between 2006 and 2010, compared with 34% in 1995. The study also found that 40% of those couples got married within three years of living together.
Changing Attitudes
Couples who are purchasing homes together are definitely commitment-minded, but the difficult economy has prompted a shift in priorities.  You have a population that has to be more aware of fiscal realities and responsibilities, and there is kind of more of a sober attitude when it comes to making pragmatic decisions.  Couples are deciding, 'We are committed,' and it makes sense to save money.  It is difficult to separate  the economic and fiscal realities with how couples decide to move forward in their lives.  How they handle finances will have a huge impact on their relationships. It's not romantic, but it's real.
Testing the Relationship
Buying a home signifies a much bigger commitment than getting married to some couples.    Living together in a rental home is a commitment, certainly much more of a commitment than dating,. But obviously, it isn't nearly as strong a commitment as marriage. All it would take for either to get out of the relationship is a U-Haul, a couple of friends and a few trips lugging stuff to a new location.  Buying a home together is a major commitment, with promises that have to be kept and major consequences if they aren't.  For many couples the fact that they are were willing to commit to buying the property shows how strong the commitment is to making the relationship work.
A Realtor will tell you the top three things to consider before you buy are location, location, location.  Before you decide to buy with your significant other you need communication, communication, communication. Your plans may evolved as you go  through the process. Listened to each other, be honest with each other and revise your plan as you go along if necessary.