Lowball Offers: 6 Mistakes Homebuyers Make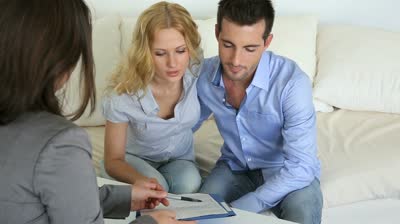 For some home sellers, it's been a long year without a home sale. That means some buyers, smelling the desperation, may be able to cut a better deal. Sellers who have had their homes on the market a long time are eager to move on.  Other sellers will choose to let their listings expire and try again at a later time. They, too, may be willing to make a deal in order to sell their properties, even if they're no longer actively trying to sell.  The key to making an aggressive lowball offer on a home is to start by finding properties that have languished on the market for a long time. The softer the market, the more likely the strategy will work.  But buyers can get tripped up. Here are six mistakes people commonly make when making a lowball offer.
Not Understanding the Market
Before submitting an offer, your real-estate agent should do a full comparative market analysis of the property to determine what its fair market value is.  Many agents would not hesitate to encourage a client to make an aggressive offer, after considering the time the property has been on the market and neighborhood comparables.  But in other markets, a low offer won't get you far.  In general, sellers todaysee that inventories are down, interest rates are still historically low, and there is a pretty large appetite for purchase right now because of those factors. Sellers will hold closer to their asking prices.
Not Choosing the Right Real Estate Agent
Some real-estate agents caution buyers against making an offer that is so low it could offend the seller and halt negotiations. But sometimes agents are too reluctant to make aggressive offers.  They may be more focused on completing a deal and collecting their commission, rather than making the best deal, or their negotiation skills might not be up to par.  If it's an appealing, well-priced property that has five or six offers on it, well, going in 10% or 20% under asking isn't going to get you anywhere.  But on a property that has been overlooked by the market and doesn't have multiple bidders, it often doesn't hurt to go in low.
Not Backing Up your Price
There's an art to presenting an offer that's substantially less than the asking price. A low offer could start negotiations off on the wrong foot if you're not careful. The key is for you or your agent to explain the offer when presented.  Sellers want to know why you're coming in so low. Include recent (comparable sales in the area) or issues with the property that validate why your offer is so low.  Don't be too harsh with your criticism, however — that can also work against you.
Not Knowing What you are Willing to Pay
Buyers these days have a strong motivation to get the best possible price on a property, especially if they believe that home values will fall even more.  But sellers have limits, too, most often dictated by the amount of home equity they have.  Before negotiations begin, it's important for a buyer to decide what his walk-away price is.  At some price point, the deal is no longer worth doing, no matter how great the property. While a buyer should know how high she is willing to go, don't put limits in the first offer. You lose integrity if you say it's your "best and final" offer, but then are willing to come up with a few thousand dollars more in order to buy the property.
Not Making a Clean and Easy Offer
When you make a low bid, you want other elements of the offer to be attractive to the seller. And a deal that can close quickly will often have appeal.  Make sure there are as few contingencies as possible.  It's best if buyers don't have a home to sell in order to buy the one they're bidding on.  Also, have your financials in order from the start. Loan qualification is more difficult these days, so it's important to have a lender preapproval letter.
Assuming Cash is King
Cash is king, but in the end, a seller often wants the most money for his home — regardless of whether the buyer needs a mortgage or not. So don't think making an all-cash bid will automatically mean an accepted offer.  That said, if the seller is a bank because the property is a foreclosure, the institution may accept a lower offer from a cash buyer, as opposed to someone who needs a mortgage.  Banks often don't want to deal with mortgage-related delays.