5 Questions to Ask Before Hiring a Loan Officer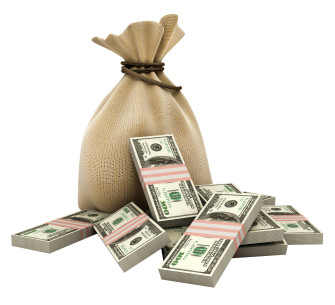 If you're in the market for a new house or condo, you may also need a loan officer to help with underwriting and securing a mortgage.  We suggest talking to two or more loan officers to find one who instills confidence. There is a trade-off. Sometimes the best rate doesn't always mean the best service, but the vast majority of loan officers are now under a federal supervision rule that went into effect in 2010, so the environment is far more regulated to the consumer's best interest.  Here are some questions to ask before choosing a loan officer.
 What is your Fee?
You won't pay the loan originator's fee directly because it's embedded in the price of the mortgage. Even so, it's a good question to ask. There can be a lot of variation, but not as much as there used to be. To protect themselves against allegations of discriminatory lending,  lenders now require that the brokers post their prices with them, so there's no possibility of any price disparities between different types of borrowers. However, brokers who work with multiple wholesalers can still have different fees with different wholesalers. See if the broker is patient in explaining all potential fees and their relationship with available interest rates.
 How Many Lenders do you Deal With? 
A mortgage broker typically works for a single brokerage company, while a loan officer or loan originator works with several lenders, giving you more options. Mortgage professionals working with one wholesaler may get better service from that wholesaler because they bring them more business than brokers who spread out their clients. They will rationalize it by telling the borrower that they do periodic surveys to make sure. Just because they say it doesn't mean it's true, since the price relationships at the wholesaler level can change. Ultimately, it's up to you to decide what you prefer.
How Long Have you Been in the Mortgage Business? 
Ask about their personal background.  How long has the individual been working as a licensed broker? How many loans did the broker underwrite in the past year?  Due to upheaval in the real estate industry over the past several years, it's not unusual for a mortgage professional to have switched companies,so focus on his or her length of time in the industry, not at one company.  A lot of lenders went out of business, through no fault of the loan officer. Research their company online to see if the company has a history of complaints filed with the Better Business Bureau.
Do you Have any Special Expertise?
 If you're planning to get an Federal Housing Administration or Department of Veteran Affairs loan, look for a loan officer with experience and contacts in that market. Or if you need a jumbo loan larger than a conventional loan (often half a million dollars or higher, depending on where you live), you want to deal with a broker who has wholesalers in that marketplace.  Self-employed borrowers may face extra hurdles in verifying their income, so choose a loan officer with experience in this area if you fall into this camp. Criteria can vary by lender, so ask what kind of documentation you'll need to supply and what could potentially cause the loan to be denied or delayed. If the loan officer can give a clear explanation of the process for self-employed borrowers, that can help instill confidence in his or her ability to close the deal.
Does your Company Hold Loans or Flip them After they're Originated?
 If you're working with a mortgage broker at a specific brokerage company, you should understand if the broker's company holds loans or just flips them right after they are originated. If the latter, understand that future payments and contact will be with some yet-to-be-identified​ third party. The most crucial questions, though, are the ones you ask yourself after talking to loan officers: Do I feel comfortable with this person? Do I trust him or her to answer my calls promptly and act in my best interest? Only work with a broker that is ethical and professional. Do not work with a broker that tries to put pressure for a fast decision.
From MSN Real Estate