House Hunting 101- 5 Stats you Should Know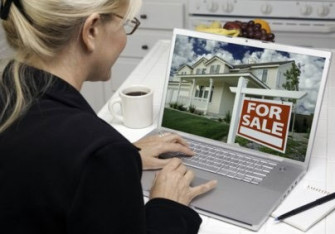 Buying a new home can be quite the undertaking, and in many ways, it's a numbers game.  Here are five stats, numbers and percentages you'll need to be familiar with – to give you that winning edge:
Shopping Online
Let your fingers do the walking. Did you know that today 90% of home buyers begin their search online? It's the best way to get familiar with the market, the houses, the prices, the neighborhoods and the current inventory, without leaving your home or office. With every click of that mouse, you become a more educated, smarter home shopper. And a smart buyer gets a better house – and pays less. You can search for properties,compare similar properties, research the neighborhood,calculate commute times, rate schools and even pull up crime stats for the area. It's so easy for anyone to get instant access to a property's current value and even get a good ballpark idea of prices in each neighborhood. But most important, you will get an invaluable education about how much or how little your money will buy.
3-5 Years
Statistically, based upon the national rates of home appreciation and prices, most homebuyers should consider buying only if they plan to live in their home for 3 years, minimum.  Otherwise, financially it may not make sense. If you have to sell again relatively soon, you could lose money. Generally, a home is not a good short-term investment because the transaction costs are too high. Yes, you will have been paying down some of your mortgage monthly, but when you factor in paying an agent between 4-6% of the sales price and monthly costs, this can amount to more than the average long-term annual national home price appreciation rate. So, depending upon your metro area, if you have to sell after only a few years, it might made more financial sense to keep renting.
Days on the Market
When house shopping, knowing how long a home has been on the market can help you gauge if it's priced too high, has too many flaws or if something else is a factor. Great homes in the right neighborhoods that are priced correctly tend to spend the least amount of days on the market. Homes in fringe neighborhoods that may be overpriced compared to comps, or have major structural or cosmetic issues, tend to sit on the market much longer. These homes with long for-sale shelf lives aren't all duds. Some of them may be slightly overpriced and just need a bit of TLC.  With a little imagination and the right guidance from an agent, this could be your dream home!
Payment Per Month
This is how much the home will cost you out of pocket every month: your mortgage and estimated taxes and insurance. Having this "stat" right up front lets you tailor your shopping choices to those homes you can actually afford.
43% of your Income
This is a very important stat and a new development in the housing market. Under the brand new, Qualified Loan mortgage rules, in general, the borrower's debt, including mortgage payments, can't total more than 43% of gross monthly income (although there are exceptions to that cap for the next several years). Also, points and fees are limited to 3 percent of the loan amount.