4th of July Events in Fairfax, VA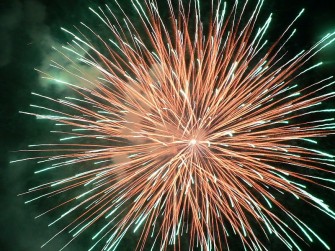 Celebrate July 4th at the Fairfax Independence Day Parade in the morning and a spectacular fireworks display at dark. There is limited parking in the Fairfax Historic District. Free shuttle buses are available to take you from parking areas to the parade and fireworks. Here is the schedule of events:
Independence Day Parade
10 a.m. to 12 p.m. Fairfax Historic District  Buses will run from 8:30-10:30 am & 12:30 pm-1:45 pm from George Mason University, Woodson High School and Fairfax United Methodist Church.
Old Fashioned Fireman's Day
12:30 p.m. 4081 University Drive, Firemen's Competition, refreshments and games.
Musical Entertainment and Fireworks
7 to 10:30 p.m. Fairfax High School, 3501 Rebel Run, Fairfax, VA. Live performances include the City of Fairfax Band, Leggz (favorites from Motown to classic Rock & Roll to 70's and 80's) also a Neil Diamond and Elvis tribute show. Public parking is not available at Fairfax High School. Shuttle buses will be available from 6 – 11 p.m. at Woodson High School.