Help your Home Sell Quickly: 5 Tips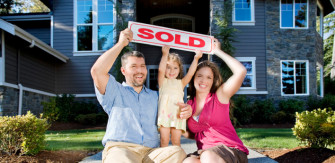 To many buyers, a house that's been on the market a long time must have hidden problems. And that could lead to unnecessary and endless price reductions. Luckily, even in a distressed market, there are ways to prevent roots from sprouting under the 'for sale' sign.
Leave it to the Pros
Find a Listing agent whom you like and trust.  Make sure you interview three great agents that focus on your area. Then realize that you're hiring a professional who knows how to do this.  Then listen to that agent. The key is to separate the emotional qualities of your home from the basic functional qualities of the house.
Price it Right
If you start high and start lowering it, you will never get to the number that you will get to by starting low and going up. When you start lowering the price, people will start wondering what's wrong with the house. … And if it's been sitting awhile, people will try and lowball. Sellers may say, Let's put it 20% higher, then during negotiation we'll have room" No. The rule of thumb is you should go where the last (comparable home) sold, or right around that price. Too high, and buyers will be scared off.
Try a Fresh Sales Approach
Success stories may provide peace of mind to sellers who find themselves initially put off by agents' edgy tactics. In one case, a client was enraged almost as soon as the listing was acquired,a 5,500-square-foot home that had been on the market for a year and a half with another agent. The agent immediately placed a quarter-page advertisement in the local newspaper that was utterly devoid of nearly all practical or typical information. The headline said "private compound" and the rest only the square footage and "two separately deeded parcels, full tennis court." The following day, the agent received 33 phone calls. Within a week, two offers were on the table. One came from a woman who lived in the neighborhood and had been house-hunting for two years. Sellers think that you need to have ads in the newspapers and an open house every Sunday. That has nothing to do with the value of real property. If you have priced it right and cleaned it up, you don't have to do any of those things.
Renovations Aren't Magic
A contractor who does home restoration work in the DC Metro area,sees this rosy-eyed phenomenon all the time. The Realtor walks through and says, 'If you do these 10 things I can sell your house for this amount. However, without an aggressive sales price, renovations alone often aren't enough. Be flexible with price. Price is still what's moving. If you want the house to move, find an agent willing to be brutally honest. Real-estate agents want to give the owner as tall a number as they can to get the listing.  In the industry, its termed as "Buying a Listing".  That number can't be too high because they're going to have absolutely no chance to deliver on that promise.  A brutally honest agent will tell you exactly what renovations should be made to bring in the most traffic.
Don't Skip the Online Sales Push
A home that relies on its good personality alone won't cut it in today's market.  The days when a buyer shows up at the office and says 'Where are we going today?'are long over.  In today's market, they show up with a list of homes they've seen online. If your home does not show well online, you are sinking quickly.  The photos online are the first impression.  If your photos are giving a bad first impression, Buyers will skip to the next home.  If your photos look inviting, with fresh color on the walls, clean carpets, and no clutter, Buyers are much more likely to put your home on the list of properties they wish to see.  Hoover, an aggressive price has to accompany a great looking home.  With these factors, you should see offers quickly.