Why Use A Realtor?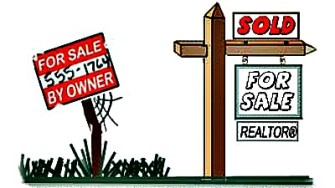 Buying, Selling, Renting, or Property Management: It can all be confusing, stressful and add more to your life than you really need. A highly qualified Realtor can make your Real Estate transaction go more smoothly and put some ease in your mind. Realtors subscribe to a strict code of ethics and are expected to maintain high levels of knowledge regarding the industry. A recent study reported that 84% of clients would use the same Realtor again after a transaction. When dealing with one of the biggest financial investments you will ever make, it is crucial to secure success from the get-go.
Here are a dozen ways your Realtor can assist your Real Estate Needs:
1. Your Realtor can help you determine your buying power and refer you to a credible noteworthy lender. Choosing a lender that will get you to closing is crucial, and most agents will be able to help you find one.
2. Your Realtor has multiple sources to assist your home search. Many times, properties are not advertised publicly and may be difficult for you to find without the inside help of an agent.
3. Your Realtor can assist you in the selection process by providing objective facts about each property.
4. Realtors can help you negotiate pricing, financing, terms, dates, etc. These can be tricky and confusing without a trained professional.
5. Realtors will provide due diligence during the evaluation of a property. This can include termite inspection, home inspections, dry rot, lead based paint etc. Realtors can help you find qualified and responsible professionals to do these investigations and get them resolved. They will also provide you with written reports to speed up the buying or selling process.
6. Your Realtor can help you understand financial options
7. Your Realtor can guide you through the closing process to make sure it flows smoothly.
8. Your Realtor can provide you with up to date information in the market when selling your home. They can ensure your home is sold quickly, at the best price, and minimize hassle.
9. Realtors can help you market your property to other agents and to the public. They have access to programs that you do not that will maximize viewing potential and draw in buyers. Your Realtor acts as the marketing coordinator, disbursing this information as needed in the Multiple Listing System.
10. Your Realtor has connections to other agents from previous transactions. 82% of real estate sales are the result of agent contacts. Thus, more exposure and quicker transactions
11. Your Realtor can help you objectively evaluate every buyer's proposal without compromising your marketing potential. They can also help you write a legally binding agreement through this process.
12. Your Realtor can help you close the sale. Between initial sales agreement and closing, many questions may arise. For example, unexpected repairs or a cloud on the title. These can be overwhelming for most sellers. Your Realtor is the best person to help you resolve these issues and get to closing.
Considering the small upside cost, and the large downside risk, it will be well worth it to build a professional and personal relationship with a Realtor.
Courtesy of Realty.com