What Has your Home Done for You Lately?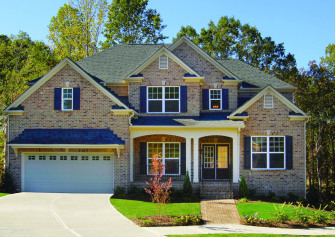 Your home is one of your biggest expenses but it is also one of your biggest investments. Whether you are planning to sell soon or are in it for the long haul, it's important to evaluate whether your home is doing its part in contributing to your overall financial health. Here are some things to keep in mind when evaluating whether or not to move up, downsize or stay put:
Can you Pay Extra?
Paying a few dollars extra each month can shave years off your mortgage. Doing this doesn't just mean you will own the place free and clear sooner, you'll save a bundle in interest. It doesn't take too much work to create a big difference: make 13 payments a year instead of just 12 and you'll cut your loan just about in half. Even adding just $25-$50 a month can make a significant difference. Keep good records, though, and make sure your lender credits the extra money to principal, not your escrow account.
Know your Credit History
You never know when an opportunity to refinance or a chance to move up to a bigger, better place might present itself. Making sure your credit is solid means you can easily act when you need to. Mistakes often take months to correct so it's important to spot errors early. Check your files annually with the three major credit agencies, Equifax, Experian, and TransUnion.
Do You Still Need PMI
If your downpayment was less than 20 percent of the price of your home, you likely had to take out "private mortgage insurance" or "PMI" to protect your lender in case you default. However once you pay down your loan to 75-80 percent you should be able to cancel coverage. You may have to pay for an up-to-date appraisal to prove your home's worth, but the savings is worth the cost. Check with your lender for specifics.
Market Watch
Owning a home doesn't mean you leave the real estate world behind. In fact, you should care as much as ever about mortgage rates and housing values. Even if you're not considering a move, you should pay attention to market conditions so you will know when it's time to consider refinancing, canceling PMI, or perhaps selling. This is especially true when markets heat up. Is your house worth more or less than you paid for it? What are the interest rates if you decide to refinance or by a different home? Keeping track of what goes on in your local market is an important part of your overall fiscal fitness.
Check your Property Tax Assessment
Double check that your assessment is accurate. The records of local tax authorities are not always correct. Obtain a copy of your property's assessment from your municipality's property assessor's office to make sure the info is correct. Pay special attention to the amount of bedrooms and baths, square footage and lot size.  Compare your assessed value to other homes in your neighborhood. If you think your home has dropped significantly in value you may want to hire an independent appraiser to reassess it. It costs a few hundred dollars but may be worth it in the long run if you think your overall tax bill will fall significantly. If you bought recently or refinanced you may already have a professional appraisal on hand. Contact your city or county to find out the deadline for appealing the assessment. The appeal process is not difficult but can be time consuming.
Watch Maintenance and Utility Costs
How do you know when it's time to start looking for a new car? Often it comes down to how much you are spending on maintenance and your gas mileage as well as calculating how much you can get for a trade-in versus the amount you will pay for a new car. Similar factors are at work when you consider whether or not to stay in a home. First follow up with regular maintenance on your home. Change your furnace and air conditioning filters annually, and clean them every month.  Monitor your overall utility bills. You will likely see seasonal spikes during hot and cool months but dramatic increases could indicate potential issues. To help drive costs down caulk and weatherstrip around your windows, doors and other places where the outside air can sneak in. Consider adding energy-efficient windows and solar panels.  Keep records on all repairs and improvements.
-From Realtor.com