Weekend Warrior: 5 Unique Coffee Shops in Virginia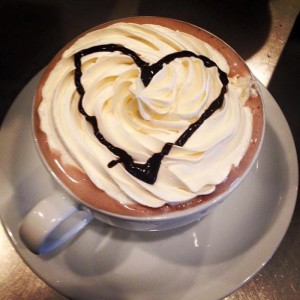 Whether your just looking for a caffeine fix, a mega sized cup of Cocoa or a scrumptious Pastry, there is sure to be a true winner in this list of Unique and Trendy Coffee Shops in Virginia!
Blackstone Coffee Company, Fredericksburg
When you make quality your top priority, chances are, you're going to serve an exceptional cup of coffee. At Blackstone Coffee Company, that's exactly what you'll find. But far from just a place to get your morning started right, Blackstone also offers breakfast and lunch options, live music events and an all-around hometown experience. Visit them at Blackstone Coffee Company to learn more.
Grounded Coffee Shop, Alexandria
Located in the heart of Alexandria, Grounded Coffee Shop serves fresh, fair-trade coffees, delicious pastries baked on-site, 100% real fruit smoothies and activities (including a train table) for the little ones. Pop in for a freshly baked French pastry, a good cup of joe, some live music and enjoy the French country flair of this down-to-earth coffeehouse. Visit them at Grounded Coffee Shop  to learn more.
Bad Ass Coffee, Virginia Beach
It's hard not to stop with a name like this. Bass Ass Coffee started in Hawaii and took its name from the hardworking donkeys that haul the coffee beans down the Hawaiian mountainside. With a shop located on the oceanfront in Virginia Beach, it's the perfect place to stop for a cup of delicious 100% organic Kona coffee, fresh breakfast items or homemade sandwiches, wraps and more. Visit them at 619 18th Street in Virginia Beach or check them out on Facebook at Bad Ass Coffee – Virginia Beach Oceanfront.
GRIT Coffee, Charlottesville
Originally opened as Para Coffee on Elliewood Avenue near the University of Virginia, Grit Coffee is the next phase of the original vision – to bring people together in a space that encompasses the founders' love for Virginia culture, food and coffee. Today, Grit offers locations on the Downtown Mall, Elliewood Avenue and in Crozet, each with delicious homemade foods, baked goods, wine, beer and fresh coffees and espressos. Visit their website at Grit Coffee to find out about the location closest to you.
Northside Social- Coffee and Wine, Arlington
For great coffee, Northside Social is the place to go. But coffee's not all you have to choose from at this cozy shop. Designed to be a true community gathering place, Northside Social offers cozy sofas inside and an open patio outside where you can enjoy coffees, sandwiches and fresh bakery items. Or head upstairs for a taste of Northside's second floor wine bar. Stop in to hang out with friends or listen to live music any time of day. Learn more about this Zagat rated shop at their website, Northside Social Arlington.
*Information Courtesy of www.Onlyinyourstate.com