The Growth of Solo Households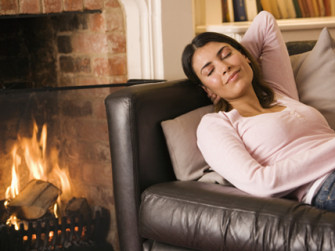 Living alone? You trendsetter, you. The Census says 33 million of us live solo. That's a quarter of American households, according to the National Association of Realtors.  The popularization of the solo life — in 1970, one-person households comprised just 17% of all households — is a historic change in human society.
Global Trend
Solo households, for reasons simple and complex, are a growing share of the population in industrialized societies.  Sweden has the largest proportion of solos (47%). The trend is big in other countries, too, including the United Kingdom (34%), Japan (30%) and Norway (40%).  Personal wealth in developed countries allows singles to sustain relatively expensive one-person homes. Also, we're marrying later, divorcing more frequently and living longer.
The Appeal
Not everyone lives alone by choice, of course. But many who do celebrate its appeal.  Transitions in and out of solo life are common.
Most solo households contain adults ages 35 to 64.
Young adults ages 18 to 34 are the fastest-growing solo segment. They number 5 million, quite a change from 500,000 in 1950.
Most solo dwellers — about 18 million — are women, compared with around 14 million men.
About 11 million Americans living alone are elderly.
The majority of solo Americans live in cities and metro areas.
Alone, Not Lonely
Solos often are perceived as lonely. But living alone doesn't mean your life isn't full.  Many solo dwellers feel their life is just as full as if they weren't alone.  Many report they are active with technology, using Twitter, etc. to stay connected.  Some solos  launch book-and-brunch groups. or boomer singles gatherings that become the center of their social lives. Most of the new friends they meet are single too.