Shopping for a Refinance- 6 Steps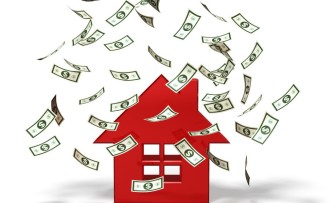 While the essential elements of shopping for a mortgage are the same for a purchase or refinance, refinancing usually starts with a decision to improve your cash flow or change your debt profile.   You should determine your goal for refinancing before you meet with a mortgage professional.  Once you've decided whether you want to reduce your mortgage payments or pay off your loan faster, you can begin shopping for a lender and a loan.   Everyone is price-conscious and they may not do their homework to determine which product best suits their short- and long-term goals.
Here are six steps for shopping for a refinance.
Start Online
Start with a refinance calculator that estimates your monthly payments at various loan terms.  A shorter-term loan will have a lower interest rate than a 30-year fixed-rate loan, but the payment will be higher because you're paying it off faster.  It's important to decide what payment you're comfortable making before you see a lender because that payment could be much less than the payment you qualify for.
Determine your Loan Term
The loan term you choose must fit in the context of your other financial obligations and plans.  If you have $30,000 in credit-card debt and no savings for college, you may want to go for a 30-year loan to keep the payments as low as possible.  Someone else may want a shorter term to build equity faster, while another borrower might want a longer loan so they can keep their tax deduction as long as possible.
Talk to Multiple Lenders
Research loan products available from a credit union, a regional or community bank, a direct lender and a national bank to find out what special programs they offer.  Many lenders offer 'portfolio loans,' ones they keep in-house instead of selling on the secondary market.  They can be more flexible with those loans and offer special promotions.  Instead of choosing a lender solely based on current mortgage rates, you should find a lender that you can trust.  People get too wrapped up in the rate rather than finding someone who will communicate with them.  You need to find someone you trust, who will be engaged in your family's financial situation.
Chat About Loan Options
Discuss various loan products when interviewing lenders.  There's a broad product mix of conventional financing, government-backed programs like [Federal Housing Administration] loans and special refinancing programs through the Making Home Affordable program.  A good lender can present the pros and cons of each of these programs in the context of your individual finances.
Decide how You'll Finance your Refinance
Closing costs and lender fees can be paid at closing or wrapped into your loan balance. You also can choose a "no-cost" refinance.  A no-cost refinance means that your lender will pay the fees, and you'll pay a slightly higher interest rate of one-eighth [percent] to one-fourth percent.
Compare Mortgage Rates and Fees
Advertised mortgage rates are sometimes based on paying points, so you need to make sure you compare loans with zero points or the same number of points.  It's important to compare all three  things that factor into what your loan will actually cost: the interest rate, points and the loan-origination fee.  Mortgage rates vary daily and sometimes hourly, so it's best to compare rates on the same day.
While shopping for a refinance may take a little longer than refinancing with your current lender, the rewards can last as long as your loan.