Market:Steady and Strong as We Enter Fall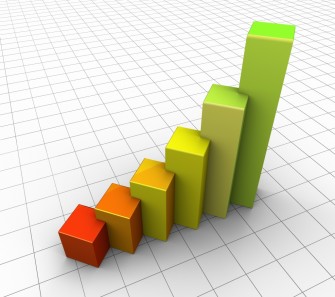 Activity in the Washington DC Metro Region continues to be steady and strong as we enter fall. Sales increased in September as compared to this time last year. Pending contracts also increased, but at a slower rate than earlier this year. The increase in pending contracts was driven by condos and detached homes. Total inventory continues to decline, but as in prior months, the pace of the decline is slowing.  Both townhomes and condos had year-over-year increases in active listings, but were offset by the decline in detached home listings. Median sales prices reached their highest September-level in six years likely as a result of strong demand and tight supply. Condo properties led the growth in closed sales while detached homes had the highest increase in median sales price.  Favorable market conditions continue to cause new sellers to enter the market, resulting in a 16.5 percent increase in listings from this time last year. This is the sixth consecutive double-digit increase for this indicator. Homes are selling quickly; the median-days-on-market was 17 days in September, which is the lowest September-level since the peak of the housing boom in 2005. Federal uncertainty may play a stronger role over the coming months as the impact of the Federal Shutdown and debt ceiling are felt.

Highlights
At $387,000, the median sales price in the Washington DC Metro Area is 7.5 percent higher than this time last year
For only the third time this year, all jurisdictions in the region had year-over-year price increases.
September was the sixth consecutive month of sales growth for the region, with 12.1% more sales than September 2012.

Condos had the strongest sales growth of the property segments, increasing 19.2 percent from this time last year.
Strong demand has driven overall home prices up significantly over the past five years in the region.  The lower price-points and smaller unit size of condos may be attractive to first time homebuyers and investors, contributing to the strong gains in this segment.

There were 4,260 new contracts signed in September, 1.5 percent more than this time last year. This is the highest September total in eight years.
The 9,340 active listings at month's end are only 1.8% fewer than at the same point last year.
Active inventory has actually grown in 4 of the 8 jurisdictions, led by an 11.1% gain in Alexandria City

Fairfax and Montgomery, the counties with the highest sales volume in the region, both had annual inventory growth, up 4.7 percent and 4.8 percent, respectively.
Prince George's County continues to experience the sharpest decline in inventory with 15.1 percent fewer active listings as compared to this time last year.

New listings increased by 16.5 percent from this time last year, for a total of 5,967 new listings in September.  This is the sixth consecutive month of double-digit growth for this indicator and the highest September-level of new listings since 2010.
The median-days-on-market remains historically low at 17 days and is the lowest September-level in eight years.
From RBI Reports