October 17th-20th: Spooky Movies, Oysters, Brunch and Concerts!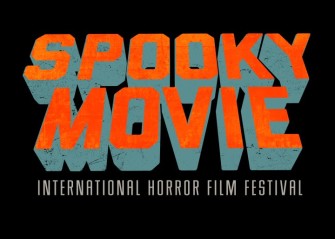 Thursday, October 17
It's never too early to kick off the ghoulish Halloween celebrations – and perhaps the scariest event to hit the District this year:
1. The Spooky Movie International Horror Film Festival. "Shakes the Clown" — a 1991 dark comedy featuring veterans like Robin Williams and Kathy Griffin — is screening at 9:30 p.m. at AFI Silver Theatre and Cultural Center. Single admission is $12.
2. Sometimes there's nothing better than full-blown, pre-purchased-ticket plans for a Thursday night — especially when Grammy-nominated indie faves Franz Ferdinand are in town at The Music Center at Strathmore in Bethesda. Doors open at 7 p.m. and tickets are going fast — scoop up a pair of $68 ones while there's still time.
Friday, October 18
1. Start the weekend off right by heading out to good ole' Alexandria for Port City Brewing Company's- Revival Release and War Shore Oyster Event.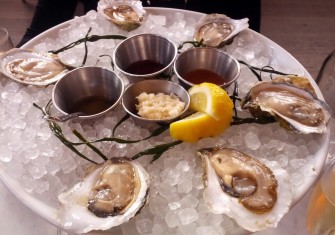 We can promise a keg tapping of the Revival Oyster Stout around 3 p.m.; fresh local oysters available starting at 5 p.m.; and a forecast of clear skies all evening long.
 2. Union Market already appeases our cravings for artisan cheeses, ocean-fresh oysters, and cold brews — but tonight, the celebrated space is giving us another reason to flock:
– Head on over for a free 8 p.m. drive-in-style screening of Good Will Hunting. No car is necessary and you can bring the whole gang!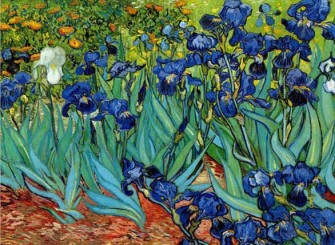 Saturday, October 19
1. If you didn't get enough of Union Market on Friday evening, head on back for the Snallygaster Gargantuan Beer Jamboree, self-described as "an epic day of inimitable imbibery and monstrous merriment." Festivities kick off at 1 p.m. and tickets — which earn you 25 food and drink tickets, and an official beer mug — are $30 ($50 for early-entry VIP).
2. Perhaps one of the most adored painters in recent memory, Vincent Van Gogh was one of the forefathers of impressionism — and a few of his most celebrated works went on display at the Phillips Collection in Dupont starting October 12. "Van Gogh Repetitions" features 35 works that focus on his tendency of recreating the same subject, and admission is $12 (free for members & $10 for students).
3. Come sundown, it's time for a healthy dose of cult cinema. The Rocky Horror Picture Show is being screened at The Hamilton starting at 10 p.m. (doors at 9 p.m.). The screening is free and the cocktail menu is long — perfect for a spooky-silly Saturday night.
Sunday, October 20
1. If you haven't already, there's still plenty of time to get out of the city and enjoy a little old-fashioned autumn fun. Great Country Farms is under an hour away in Loudoun County and boasts an impressive assemblage of pumpkin patches, general store goods, and even a corn maze. While you're there, stop into Bluemont Vineyard across the street for a tasting (free with admission to Great Country Farms — $12 for adults and $10 for children).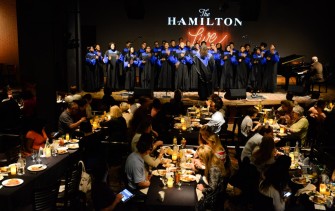 2. In a city that loves its brunches more than it loves its politics (no, really), it can be hard to wade through the options — but the Gospel Brunch at The Hamilton is truly a standout. Tickets for the 10 a.m. brunch are $30 for all-you-can-eat Southern classics like buttermilk biscuits and gumbo (plus one specialty breakfast cocktail), but it's the one-hour set of gospel singing that really makes this one a can't miss.