School Sweet Home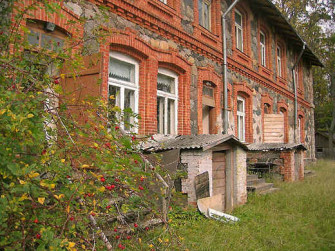 Housing developers are beginning to see opportunity in the shuttered schools cast off by the dozens in cities such as Philadelphia, Detroit and Chicago. These buildings, closed because of population decline and charter school competition, are gaining new life as apartments, senior housing and lofts.  Some of these schools are so beautiful and architecturally important, and there is no other use for them, other than housing.   If left empty, these structures only escalate blight and attract more crime.  If developers can find the money to convert them to housing, they can become homes with character, boasting large windows, wide hallways, high ceilings, grand staircases and historic stone facades.
The Problem
Hundreds of these beautiful old buildings are sitting vacant across the country, as districts close schools to plug budget shortfalls. The Chicago Board of Education voted to close 50 public schools this year, the largest wave of school closures in history. Philadelphia closed 24 in an effort to meet a $50 million budget shortfall. More than a third of Philadelphians live within half a mile of a closed school.  Many districts are on their second and third round of closures. A report was completed late last year on the struggle to convert shuttered schools into housing in 12 markets around the country. In these 12 markets, from Detroit to Atlanta, districts have sold, leased or reused a total of 267 properties since 2005, and an additional 301 sites are still on the market. These school sales are not big money generators.  The buildings studied fetched between $200,000 and $1 million, she says, less than most districts had expected. But it is critical that they are sold.  The cost of maintaining a closed school is high – as much as $5,000 a month – according to School District of Philadelphia.
In Detroit alone, more than 80 abandoned school properties are listed for sale, including some of the 36 that were closed last summer. Detriot Public Schools are in negotiations with a couple of housing developers for these campuses and has sold buildings for a skilled nursing facility, rehabilitation center, grocery store, church and even an arboretum. The district has stopped selling to rival charter schools.  In six years,over $16 million in revenue has been made from these sales and leases. Interest is growing from investors and developers as far away as California.  And there are plenty of campuses to consider, both public and parochial schools, which are shutting their doors in greater number.
The Projects
One reason apartments and condominiums are a great fit for these abandoned schools: location. Most are in less-crowded residential neighborhoods, which makes them less appealing to many office or retail users. They're also structurally suited to multifamily housing, with their divided classrooms and common areas, including lobbies, auditoriums and principals' offices.  At the Livingston School project in Albany, N.Y., which will broke ground in December, the former middle-school auditorium, built in 1932, will become a fitness center for residents of the 103-unit affordable senior apartments. The principal's office will morph into a leasing office. The slate classroom chalkboards have been cut up and will be used as signs across the property.
Senior housing has become a prime use of many old school buildings because of the aging population in many areas where schools are closed. Low-income senior rental housing is also eligible for government tax credits, which help make the project pencil as do historic preservation credits and other state assistance.  One can't repurpose these schools without public support.   This support is going to stabilize a community and provide a much-needed form of housing.
To be sure, few newly built apartments today could boast such beautiful architecture, including elaborate windows and an ornate copper cupola adorning the roof. Historic-preservation guidelines hamper what can be done. For instance,builders can't tamper with the wide hallways or make the high-ceilinged gymnasiums into two levels of apartments. Structures built in more recent decades, such as the 1980s cafeteria, can be razed to make parking. And while these buildings are often inexpensive to buy, developers face a whole slew of expensive rehabilitation challenges: outdated heating and cooling systems, lead paint, stripped plumbing and a lack of compliance with the Americans with Disabilities Act. Some of these buildings have been sitting empty for decades. Developers have a heavy lift ahead of them when they take one of these projects on. But they are economically appealing, especially after government incentives, credits and other assistance.
The Future of School Recycling
Not every school building can be saved. Some sit in areas that are too empty to be an attractive lure for housing, and some are simply too deteriorated, contaminated or oddly configured to salvage, including many of the properties built after World War II.  In these areas, planners argue it would be better for cities to provide money for developers to demolish the properties and rebuild, as was done in Philadelphia with the John Wanamaker Middle School. The school was torn down to make way for a 14-story, $100 million apartment tower for nearby Temple University students.
The conversions aren't always an immediate success just because they have great charm and character. Some residents who bought into St. Louis' Lindenwood Lofts, converted during the last real-estate bust, have struggled to resell their units because of the building's location in a mostly single-family area with few walkable amenities and few covered parking spaces.  The property's developer has opted to lease out the remaining units, rather than sell, until property values improve.
But for most cities, the alternative to these conversions is simply unthinkable. And models already are in place in Philadelphia that show the multiple lives one institutional building can have. Some of the school buildings have been a factory, a synagogue or an office building that were converted to public schools. Now they are going condo.