Mardi Gras 2014 Events in The DC Metro Area
         Mardi Gras  is French for Fat Tuesday, referring to the practice of the last night of eating richer, fatty foods before the ritual fasting of the "Lent" season, which begins on "Ash Wednesday". The day is sometimes referred to as Shrove Tuesday, from the word shrive, meaning "confess."
Celebrated in over 30+ countries, each Country has adapted their own Mardi Gras traditions. In the United States, the most popular traditions were inherited by the French and adapted in New Orleans. You don't have to travel to New Orleans to participate in the traditions, there are local events in the DC Metro Area!
Local Celebrations and Events
Mardi Gras Cooking Class- Culinaria Cooking School, Vienna, Va.
March 7 @ 7:00 pm – 10:00 pm
Come celebrate Mari Gras with chefs Stephen and Pete for some great New Orleans-style food paired with great wines. This will be an evening you will not soon forget. Laissez le bon temps rouler! (Let the good times roll!)
Menu: Bayou Fried Shrimp; Eggplant Stuffed with Andouille Sausage in a Red Gravy; Flounder Topped with Seafood; Puffy Pecan Meringue Crêpes 
Clarendon Mardi Gras Parade– Arlington, Va.
March 4 @ 8:00 pm
The Clarendon Courthouse Mardi Gras Parade is a family-friendly event, and it's big fun. Thousands of local residents and visitors will line the parade route along Wilson Boulevard from North Barton Street to Washington Boulevard, and participating in the parade is big fun–participants can wear masks and dress up! What's not to like?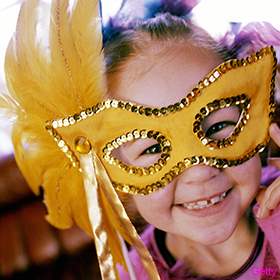 Downtown Culpeper Carnival – All-day Mardi Gras celebration– Historic Downtown Culpeper, Va.
March 1, 9:00 am-8:00 pm
Come and visit Downtown Culpeper with a Family Friendly festive Mardi Gras celebration of merriment with special events, live music, street performers, and performing artists that are sure to be a treat. Don't forget about mask decorating!
Enjoy the tradition of Mardi Gras with beads and masks for all.
Mardi Gras in Paradise- Paradise Winery– Clifton, Va.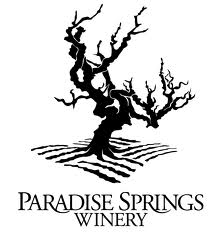 March 1, 11:00 am- 7:00 pm
Join them for the annual "Mardi Gras in Paradise" event. Beads will be passed out along with Jambalaya soup being served all day. LIVE  JAZZ BAND from 2-6pm on the back patio. Dogs welcome!