Finding the Best Deals on Rent: 6 Tips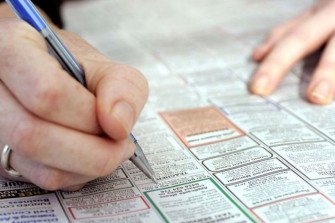 The competition for rental homes is heating up. That increase in demand is driving up rents in some markets.  Consider these eye-opening statistics: 25% of renters spend more than half of their income on rent and utilities, according to a recent study. Another quarter of renters spend between 30% and 50% of income on rent and utilities.  Potential renters will have to roll up their sleeves and do some homework before settling on a place — and they'll also have to be more savvy when negotiating rent.  Here are six tips for getting the best apartment deals.
Know How to Work Rental Websites
To find a great rental, you must know how to search for one. For many, the search begins online. It's important to know which sites will help you find what you're seeking. Looking for an apartment in a large rental community? Start with Rent.com which lets people analyze and compare rent prices. Set on finding a unit owned by a smaller apartment company, or maybe a condo leased by its owner? Start on Craigslist.  A simple Web search can yield many local sites for apartments.  Another option is using a search engine, such as HotPads.com ,which features rental and purchase listings from 400 partners, including multiple-listing services and brokerage companies.  Cazoodle.com pulls listings from nearly 10,000 websites, including newspaper classifieds, online forums and individual property-management sites.
Understand the Power of Word of Mouth
In addition to searching online listings, tell friends and family members that you're looking for a place.  Sometimes, you can get into a great apartment through word of mouth before it hits the market.  Whether you do so at a dinner party or online through Facebook , tell acquaintances what you're looking for. They may have a great lead.
Consider a Single Family Home
Bargain hunters may consider renting from accidental landlords, or single-family homeowners who are renting out their condos and houses because they're having difficulty selling them in this market. These properties are often priced lower than other rentals, partly because they may not come with the same amenities and because these owners may be more motivated to rent out their places.
Look Beyond Rental Listings
Not finding something what you want? Start looking at the for-sale listings.  People typically aren't selling these days unless they have to, so they may be willing to rent out their home to you instead.
Assess Whether Rents are Fair
After finding a place you want, search comparable rentals to ensure that the rent is competitive with the rest of the market.  In its listing pages, HotPads shows how rentals compare with others in the area. Rentometer shows how a particular rent compares with others in the neighborhood.  With printouts of comparables as proof, you can negotiate with a landlord for lower rent. That said, if you're in an area with a lot of competition for rentals, understand that you may not get the price you want.
Go Ahead and Flaunt your Own Credit
If you have good credit, mention that to the landlord.  Credit makes a big difference because there aren't too many people who have great credit.  With so many people dealing with job losses and missing bill payments, those who have good credit really shine. If you can present a great credit report, make that known when negotiating price.
Search For Homes
Sorry we are experiencing system issues. Please try again.