Buying a Home After a Foreclosure/Short-Sale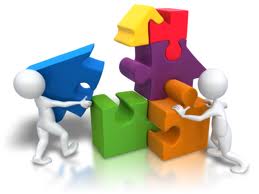 The Obama administration wants to create a mortgage market that is more forgiving to borrowers who lost their homes due to the recession, an effort that could widen the pool of potential homeowners.  A recent rule change lets certain borrowers who have gone through a foreclosure, bankruptcy or other adverse event—but who have repaired their credit—become eligible to receive a new mortgage backed by the Federal Housing Administration after waiting as little as one year. Previously, they had to wait at least three years before they could qualify for a new government-backed loan.  To be eligible for the new FHA loans, borrowers must show that their foreclosure or bankruptcy was caused by a job loss or reduction in income that was beyond their control. Borrowers also must prove their incomes have had a "full recovery" and complete housing counseling before getting a new mortgage.
The policy change reflects broader concerns among administration officials and federal regulators that the mortgage-credit pendulum has swung too far to the restrictive side from the days of lax lending rules that fueled the bubble. Some economists say too-strict credit standards are shutting out some creditworthy borrowers and holding back economic growth. The new rules, which expire in three years, also apply to former homeowners who completed a short sale, where a bank approves the sale for less than the amount owed.  In the four years ended last September, some 3.9 million homes had been lost to foreclosure. About 1 million borrowers who went through foreclosure during the crisis have already waited the required three years to be eligible for an FHA-backed mortgage, and by early next year that number could rise to 1.5 million.
The administration's broader push to ease lending is running up against other hurdles. The government—through mortgage-finance firms Fannie Mae, Freddie Mac or federal agencies—has guaranteed as many as nine in 10 new loans in recent years. But over the past four years, banks have had to buy back tens of billions of defaulted loans as Fannie, Freddie and the FHA faced mounting losses. Because of uncertainties about these "put-backs," lenders have imposed more-conservative standards than what the federal entities require.  The FHA says it has a separate effort under way to provide greater clarity about when banks could face put-backs, following on the work of the regulator for Fannie and Freddie last year. Lenders say those changes haven't been specific enough to change their lending posture.
In speeches this year, officials at the Federal Reserve have raised concerns that tight lending standards could make it harder for younger borrowers, who tend to have lower credit scores, to obtain mortgages. The Fed's quarterly surveys of senior loan officers have found that while banks have indicated a growing willingness to extend credit to borrowers with high credit scores, about 30% of lenders in April reported that they were less likely than a year earlier to extend FHA-backed loans to borrowers with lower credit scores.