5 Myths About Selling Your Home: Debunked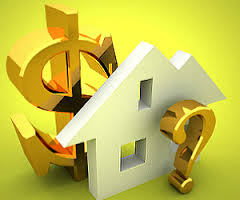 When selling your home, misleading information can put you at a huge disadvantage compared to other sellers in your market. By staying up-to-date with trends and information, you will have an edge over the competition. Here, we have compiled some of the biggest myths in selling and revealed the truth for you.
Myth No. 1: I need to redo my kitchen and bathroom before selling.
Truth: While kitchens and bathrooms can increase the value of a home, you won't get a large return on investment if you do a major renovation just before selling.
Minor renovations, on the other hand, may help you sell your home for a higher price. New countertops or new appliances may be just the kind of bait you need to reel in a buyer. Check out comparable listings in your neighborhood and see what work you need to do to compete in the market.
Myth No. 2: The outside of my home isn't as important as the inside.
Truth: Home buyers often make snap judgments, often based simply on a home's exterior. Therefore, curb appeal is very important.
The great news is that it doesn't cost a bundle to make some big changes to your home's exterior appearance. Start by cutting the grass, trimming the hedges and clearing away any clutter. Then, for less than $50, you could put up new house numbers, paint the front door, plant some flowers or install a new, more stylish porch light.
Myth No. 3: If my house is clean, I don't need to stage my home.
Truth: Clean and tidy is a good first step, but as more and more home sellers across the country have enlisted the services of professional home stages, the bar has risen. It's not enough anymore to toss dirty laundry in the closet and sweep the front steps.
If staging is a trend where you live, an unstaged house will pale when compared to others on the market. And if staging is not yet something buyers in your area are used to seeing, your results will be even more impressive.
Myth No. 4: Granite and stainless steel appliances are no longer "in."
Truth: The majority of home shoppers still want granite counters and stainless steel appliances.
Granite countertops are still highly desirable. So are materials such as quartz and others. The bottom line is that if your kitchen is timeless, it can potentially look brand new!
Myth No. 5: Home shoppers can look past paint colors they don't like.
Truth: Moving is a lot of work and, while many home buyers realize they could take on the task of painting walls, they simply don't want to.
That's why one of the most important things you can do to update your home is to apply a fresh coat of neutral paint. Neutral colors also help a property standout in online photographs – which is where most potential buyers will get their first impression of your property.
Hiring a professional painter is always a good idea, or a little DIY from home depot works too. Either way, if a fresh coat of paint helps your home stand out in a crowded market, it's probably a worthwhile investment.
Courtesy of Zillow.com

Sorry we are experiencing system issues. Please try again.