4 Reasons Rising Interest Rates are Good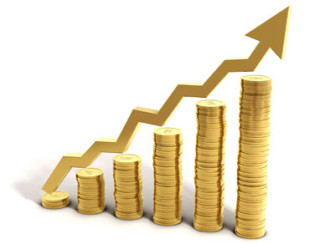 Mortgage rates crept up more than 1% from May to July. But are higher mortgage rates really so terrible? Is there a silver lining or two?  Here are four benefits about rising mortgage rates.
Rising Rates are Often a Sign of an Improving Economy
Rising interest rates are, according to many experts, a sign of national economic recovery.  Increases in mortgage interest rates suggest that consumer confidence is rebounding and that consumers are better able to pay higher interest rates. Higher mortgage rates are also a sign that uncertainty is lifting among investors who perceive that the economy is getting better — and that their money can get better returns with more risky assets.
The Return of Purchase Mortgages

Higher mortgage rates have caused refinance activity to dry up, resulting in more competition for homebuyer business, improved service and even relaxed lending standards.  Two of the most important lending standards have already begun to ease.  Loan-to-value ratios  have already responded a bit, and debt-to-income ratios are a little more flexible now than they were.  Efforts by lenders to get more mortgage business is positive, and studies show there is more interest in jumbo loans.
Today's Rates are Still Historically Low
When all is said and done, today's current mortgage rates are still historically low, and the rate increases to date have not significantly hurt affordability.  The real question is not what effect rising mortgage rates will have on the housing recovery.  There's sure to be an impact, but will it be enough to stall the recovery? Demand is strong, supply is limited and, for most families in most markets, housing affordability is still strong.
More Sales
Higher rates coupled with rising prices will push buyers "off the fence," resulting in increased sales.  An increase of 25 basis points on a 30-year, fixed-rate loan at today's prices could cost borrowers thousands over the life of the loan.  Coupled with today's rising prices, higher rates will highly motivate buyers to jump on the bandwagon.