10 Things that Can Decrease the Value of your Home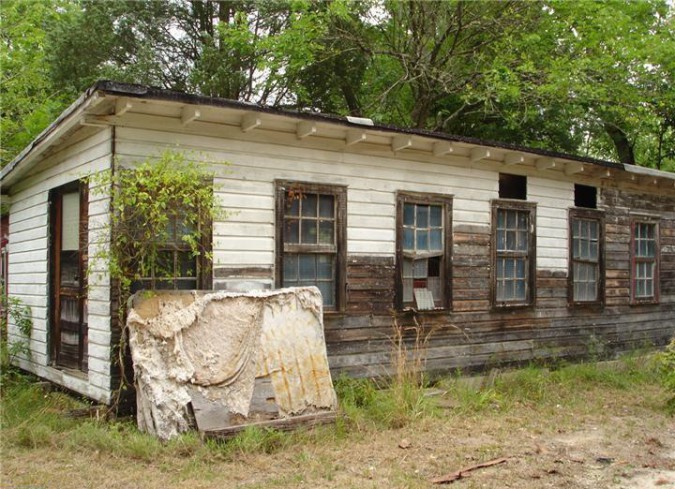 Buyers have the upper hand when purchasing a home in a down market. Sellers need to make the best possible impression to appeal to these picky buyers. When possible, sellers should avoid making changes that will devalue their home or cause buyers to pass on purchasing it.Before you decide to list your home for sale look at these 10 ways homeowners devalue their homes and consider how to fix these if necessary.
Lack of Curb Appeal
The first thing any prospective buyer will see is the front of the home. Everyone wants to live in a home that is beautiful on the outside as well as the inside. A poorly kept landscape, whether overgrown, or non-existent will turn a buyer off.  Front landscaping that is welcoming and has good visual appeal will keep a buyer interested in your home.
Exterior of the Home
Chipped or faded paint, dirty windows, broken railings or busted sidewalks will all devalue your home. Buyers may wonder if the exterior is so neglected, what has been neglected on the interior. Potential buyers will notice the pride you take in your home and will reflect in their offer price.
Outdated Kitchens
Kitchens can make or break how buyers will perceive your home. They want to walk in and fall in love with your kitchen.  There are two ways to update a kitchen. A full-blown renovation will update the space to a buyers liking, but at a substantial cost. The good news is you will reap close to a 90% return on investment. A fresh coat of paint on the cabinets, new door pulls and fresh laminate on the counter tops are all options for a small budget.
Outdated Baths
Outdated bathrooms are certain to affect the sale of a house. Buyers want updated baths just as they want updated kitchens. If you are able to renovate the bathroom from top to bottom, you should recognize an 80% return. If not, make small changes to update it. Add new fixtures, new lighting and if your budget allows, tile the floor.
Taste Specific Decorating
Taste is subjective when it comes to decorating a home. Buyers want to see themselves in the space, and if they walk in to a home with, red walls, shag carpeting and wood paneling, they will have a hard time envisioning themselves living there. Instead, they will see the cost of replacing carpeting, and tearing down the paneling. Before you sell, paint your home a more neutral color that has a broad appeal.
Design Specific Renovations
Extreme design choices will be difficult to sell to the average buyer with a more mainstream style. It will take someone with a similar aesthetic to be interested in a home with such design specific features. Keep that in mind when you contemplate any renovations.
DIY Projects Gone Awry
DIY projects can be fun to do, but if you riddle your home with projects that are half or poorly done, buyers will cringe at the thought of redoing projects or hiring someone to complete them. A general rule of thumb is to hire someone to manage a project if you lack the confidence that it will look professional.
Pets
Pets are wonderful additions to a home, but bring unwanted issues when trying to sell. Damage to walls, carpeting or woodwork needs repair before you list the house. A good carpet cleaning will lessen the smell of pet odors too. Buyers would rather not move into a home that has lingering evidence of pets, especially if they have allergies.
Wasted Square Footage
We like our home to work with our lifestyle and to accommodate specific interests or needs we may turn a bedroom into a closet, or a garage into a gym.  Ultimately, the missing square footage detracts from the value of your home. Changing the space back to its intended use is a huge endeavor; buyers may focus on cost of such a project.
Water Features
You may love your pool, covet your hot tub or adore that waterfall, but for a buyer water features are another expense that will be incurred to maintain the home. Over time, in-ground pools will need to be resurfaced and resealed at an additional cost to the buyer. Families with small children will see the pool as a potential danger as well. A buyer may love everything about your home, except the pool and request it removed or filled in before closing on the sale.
From kitchen renovations to wasted space to basic home maintenance, it's often the simple things that devalue your home. Applying a little forethought and practicality will help you reap the most value from the sale of your home.