Neighborhood Choice Realty
Home
Quick Search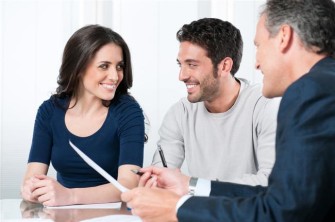 If you're in the market for a mortgage, chances are you've been instructed to shop around for the best rates. But just because you've been told to shop around doesn't mean you know how. After you organized your financial information and decide which loan is best for you, follow these six steps to make sure you find the best mortgage rate available.
Establish a Baseline
Get a referral from someone you trust and contact that lender to obtain your credit score and discuss your loan options. Your first lender can help you compare Federal Housing Administration and conventional financing, as well as various loan terms so you can make an informed decision on which loan program and term you want before you contact other lenders. Read the rest of this entry »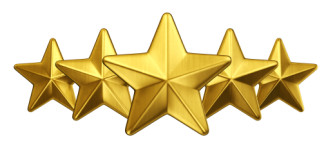 I highly recommend Julie Brodie for selling and for buying your home. I have watched with amazement the high number of homes she has sold over the last several years with outstanding results, including very quick turn around times. I knew when it was time to sell my townhouse Julie would be the selected Realtor. I was very pleased with the sales price. My home is an anomaly in my neighborhood (smaller unit with no bump out). Julie was instrumental in ensuring that my home showed well and was under contract within 3 days. I especially appreciated that she was there through the entire process while I was out of town. Julie is also exceptionally responsive to your texts, calls, and emails. That is so important when selling and buying your home.
Secondly, Julie was responsible for ensuring my offer on the new home was accepted. My offer for the new home was contingent on the settlement of my townhouse which presented a complication. Julie was outstanding in convincing the sellers and their Realtor that I was a bonafide client with good faith. Thanks to Julie's perseverance I am now living in the home of my dreams.
Please consider Julie for all of your real estate needs. You will not be disappointed!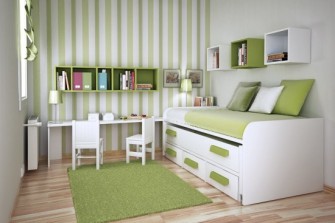 Finding a home with enough storage space can be a challenge, especially when you move often. If your current home has insufficient closet or storage space, there are ways to create a bit more if you do a little planning, and get products to create storage where you need it. When it comes to buying products to help increase storage around your home, they don't have to be expensive; dollar stores often have a good selection of small basic baskets and organizers, and discount chains have a wide variety of containers and organizing products that can help increase your storage space without breaking your budget. If you need organizers for specific purposes or areas, a specialty retailer is your best bet.
Here are 5 tips for the space deprived. Read the rest of this entry »
Purchasing a home is a weighty decision for everyone, but for Military families, there are many factors to consider before jumping into the home owner's pool. Military families live a lifestyle unique from many in the economy. Moving from Fort Bragg, to Washington DC and then on to Fort Leavenworth could make even the most even keeled real estate professional's head spin. Not only are military "frequent movers", but there are often deployments or TDYs that increase the need to analyze if purchasing a home is right for your military family.
To make the Rent v. Buy decision easier, it is best to evaluate your circumstances in these five different areas. Organize your thoughts, be as objective as possible and make the right decision for your military family.
Read the rest of this entry »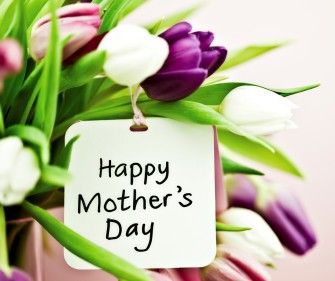 Tis the weekend to shower Mom with surprises and joy!  Some Moms have green thumbs and appreciate all that blooms.  Maybe your Mom likes to relax and sit a spell while taking in the views of the shore.  Perhaps your Mom loves being outdoors and the wilderness.  Have a Mom who loves to drink wine? Or your Mom may be a "foodie"  We all have Moms and for one day out of the year, she deserves to be treated like royalty.  After all, she has catered to and treated you like a prince or princess for many years of your life.  Take  this day and bestow on her all the love she has given to you all of your life. Read the rest of this entry »
With the market heating up as is the weather, there is no time like the present to consider purchasing a home if you have been on the fence for a while about doing so.  Today's market is all about moving quickly if you find your dream home.  With low inventory and prices steadily climbing, it is wise to have a lender letter and checkbook in hand.  Agents are beginning to see escalation addendum's and waiving of appraisals on their listings.  This is a strong sign the market is bouncing back.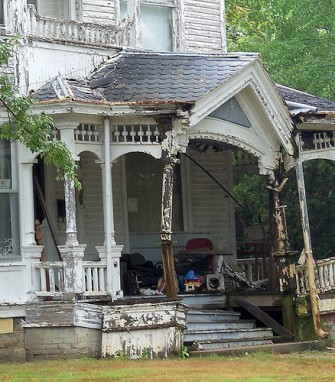 Would-be homeowners who don't have a lot of cash may opt to buy a property that needs repairs. A Federal Housing Administration 203(k) loan is a unique product for those buyers. But when you combine the red tape of government agencies with the additional financial risks associated with people who aren't experienced home rehabbers buying a property in poor condition, the 203(k) loan can be one of the most challenging mortgages to get approved for.
Make Sure you Have Enough Cash
To buy a house with this type of loan, you have to come up with a down payment of at least 3.5% of the home's purchase price plus repair costs. So if you were buying a house that had an asking price of $150,000 and that needed $15,000 in repairs, you would need 3.5% of $165,000, or $5,775, as your down payment. Read the rest of this entry »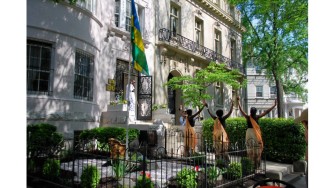 Passport DC, an annual celebration of international culture presented by Cultural Tourism DC showcases Washington DC's embassies and cultural organizations with a wide range of performances, talks, and exhibits. In addition to embassy open houses and events, several Washington, DC museums participate in Passport DC with special programming .Washington, DC has more than 175 foreign embassies, residences, chanceries, and diplomatic missions. Most of them are located in the northwest quadrant of the city.
Saturday, May 4, 2013, 10 a.m.-4 p.m. Around the World Embassy Tour will showcase embassies from Africa, Asia, Oceania, the Middle East, and the Americas, with artists and artisans, performers, lecturers, teachers, and others provide a range of educational and cultural programming designed for people of all ages. A new feature this year is the celebration of the International Year of Quinoa. A tour honoring the origins of the grain is offered by the Embassies of Argentina, Bolivia, Brazil, Chile, Ecuador, Peru and Venezuela.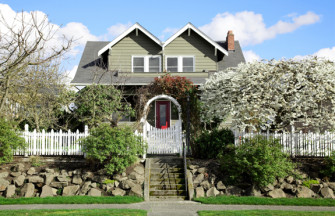 With memories of snow and cold fading, it's time to remind home owners to take stock of important work to be done for themselves and potential buyers down the road. Keeping on track with seasonal maintenance will lower costs and raise value.  Besides cleaning closets and planting flowers and cool-weather vegetables, spring should involve scrutinizing the condition of a house following the rough winter. Repairs and replacements won't just help owners enjoy their properties more; they'll also keep energy costs down as hot weather rolls in and attract more buyers. Read the rest of this entry »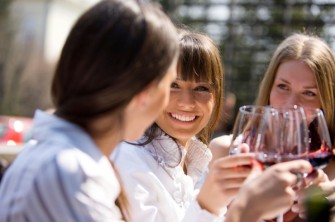 Great Grapes! is Northern Virginia's premier casual wine tasting with HUNDREDS of wines available for sampling. Take your souvenir tasting glass as you enter the festival and stroll from tent to tent and table to table tasting and sampling the rich Heritage of Virginia vines. You are welcome to bring lawn chairs and blankets and enjoy the great LIVE music on the Main Stage. Sit down and learn while the experts give you hands-on demos in the Gourmet Live! tent with wine and food pairings.  There will be new wine gardens, a new car pull-up and wine pick-up.  Also,  five new specialty pavilions will be available; cheese, grilling, salt and spice, olive oil and wine aroma.  This festival is an anticipated one in Northern Virginia for wine connoisseurs and novices alike.