Why Rentals are Hotter than Ever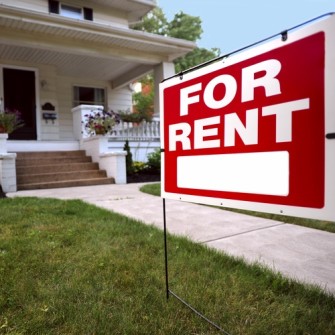 Home sales have finally begun to slow after a red-hot summer that saw prices soaring so quickly that some began to worry about the return of a housing bubble.  But despite the recent housing gains, the country's homeownership rate has continued to fall. Just 65 percent of households in the first half of this year owned their homes, the lowest level in 18 years, and a significant decline from the record-high of more than 69 percent reached at the height of the housing boom in 2004.  Although buying a home is 35 percent cheaper than renting in the long term, an increasing percentage of Americans are choosing to sign a lease rather than a deed.  Experts predict homeownership will fall even more in the next few years.Here's why.
Tight Lending Conditions
Potential buyers without a foreclosure on their credit reports are finding it tough to get a mortgage. Even with a down payment of 15 percent to 25 percent, nearly one-third of Americans will not qualify for a mortgage under today's lending standards, according to Zillow.
Investors
Cash-rich institutional investors jumped into the market when homes were at their cheapest and built up massive real estate holdings that they've since turned into rental properties. In addition, many people who were underwater on their homes but needed to move became "accidental landlords," renting out their first home so that they could move to a second.
Boomerang Babies
Thanks to high unemployment rates and heavy student-debt loads, more millennials have moved back into their parents' homes after college. In 2012, 36 percent of the country's 18-to-36-year-olds lived with their parents – the highest share in at least 40 years.  Experts believe those millennials will eventually move out, but they're not going to jump straight from mom and dad's couch into homeownership.  They are probably going to rent before they buy. That could push the homeownership rate down even further.
Not Married with Children
Just 21 percent of current households are married with children, a decline from 24 percent in 2000. Meanwhile, the number of single households has reached 27 percent, more than double the percentage a few decades ago, according to the Census Bureau.  There's less of a need now for people to stay put and buy a house with space for all their kids.  They're more interested in living close to work and being able to walk places.
American Dream?
The "American Dream" used to be synonymous with homeownership. Not so anymore. Today, the most popular definition is retiring with financial security, followed by being debt-free surveys suggest.   Just 18 percent of respondents said that buying a home was the American Dream.