6 Rental Amenities Not to Overlook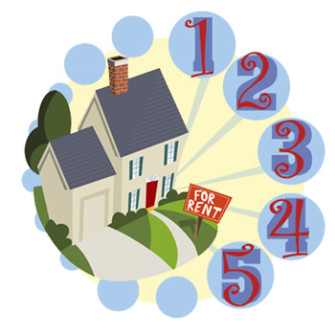 Rental vacancy rates have dropped, which means competition for apartments and other rentals can be fierce. But if you're a renter looking for a new place, you still need to be sure your home will meet your needs, and that means looking for more than just adequate square footage, a couple of closets and a dishwasher. Renters can forget to ask important questions when apartment hunting.  They also might be meek because of the current market.  They're afraid they're going to be turned down when applying and so they don't want to cause trouble.  They figure if they don't ask for anything, the landlord is much more likely to approve the application.
Pets 
Sure, pet owners are always on the hunt for apartments that allow their furry friends, but renters who don't own pets may not think to ask whether others in the building do. If you have allergies or just don't want to deal with barking dogs at 2 a.m., it might not be a bad idea to find out if any animals are residing with your neighbors.
Cellphone and Internet
If you, like most people, don't have a "land line," your cellphone is how you stay in touch, but checking for a signal may not be top of mind when you're looking for a place. Be sure to test your signal in all the rooms of the unit you're considering; you don't want to be forced to have all your conversations in the bathroom or a corner of the kitchen.  Likewise, find out who handles Internet and cable service for the building. Ask neighbors whether the signal is generally reliable, and see if you can find out whether the signal gets weaker if more tenants are using it.
Noise
A little noise from the neighbors is normal in an apartment, but some buildings are better insulated than others. If possible, ask current residents what the noise levels are like: Can you hear every footstep from the upstairs neighbors, for instance? Visit the unit during the day and at night, if you can, to see what kind of noise there may be in the surrounding neighborhood at various times. Also, ask the landlord or do some research yourself to see if any construction projects are planned in the vicinity — or on the building itself.
Delivery of Packages
Find out what happens with package deliveries. If no one in the building is home during the day, is there a front-desk person or concierge to receive packages for residents? If it's a small building, you may have to make other arrangements for parcels that arrive while you're at work.
Hours for On-Site Facilities
If you're looking at a larger building, it may have a workout room, pool, laundry room or other amenities for use by residents, but be sure to find out when those facilities are available. Even in some smaller buildings with laundry facilities, there may be a laundry schedule to avoid conflicts. Make sure the great amenities that sold you on the building will be available when you want to use them. And make sure you inspect those common areas to see if they seem clean and safe.
Your Responsibilities
Is any issue that arises with your rental the responsibility of the landlord, or will you have to deal with anything yourself? This is especially relevant if you're renting a single-family home. In many cases, yard work or other minor maintenance may be up to the tenant. Even in an apartment, though, you are likely responsible for reporting any issues in a timely manner. And that's the kind of tenant that any landlord wants. Even now, when all you hear is about how rents are rising and there's a shortage of units,  there is often a shortage of great tenants.  When you find one, who manages on his or her own, who doesn't wreck the apartment and who is proactive in calling to fix things that will only grow to be bigger and more expensive issues, you want to keep them.
From MSN Real Estate