New Years Eve 2015 Plans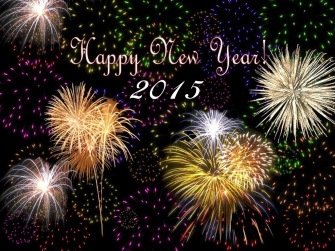 No plans for New Year's Eve? The Washington, DC area has lots of New Year's Eve celebrations. Here are some suggestions of ways to ring in the New Year in Washington, DC, Maryland or Virginia. Many events require reservations, so be sure to call ahead and check on specific schedules.
Potomac River Cruise
Take a cruise along the Potomac River on the Odyssey or the Spirit of Washington. Enjoy an unforgettable New Year's Eve with an evening of dining and dancing while taking in skyline views of the nation's capital.
First Night Events
Take the whole family to a First Night Event in Maryland or Virginia. Celebrate the New Year while enjoying local music and live entertainment.
New Years Eve Party
Party the night away at a New Year's Eve Party. These are some the region's liveliest parties, many with open bar and a wide variety of music and entertainment. Book a room at one of these hotels and enjoy a safe night of celebration.
Live Music or Theatre
Enjoy live music or theatre – attend a concert such as A Jazz New Year's Eve at the Kennedy Center,  a New Orleans-style performance at the Hamilton, or a lively party at Georgetown's Washington Harbour. See the schedule for a variety of live performances. Advanced tickets are required.
President Lincoln's Cottage
Celebrate the exact time that the Emancipation Proclamation took effect at President Lincoln's Cottage – Ring in the New Year at Freedom's Eve. Enjoy live music, desserts, and drinks (including a champagne toast at midnight).$100/person. Advance purchase required. 202-829-0436 ext. 31228, or email [email protected]
Dine at a Top Restaurant
Looking for a quiet, romantic New Year's Eve? Enjoy a nice meal at one of the Washington, DC area's top restaurants.Many of these restaurants offer special menus and entertainment. Most require advance reservations.