Mortgage Rates Jump to Highest Level Since May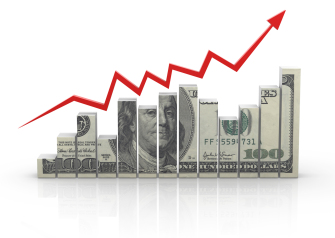 U.S. mortgage rates jumped to a four-month high, increasing home-loan costs as the economy shows signs of strengthening.   The average rate for a 30-year fixed mortgage was 4.23 percent, up from 4.12 percent last week and the highest since early May, Freddie Mac said in a statement Thursday. The average 15-year rate rose to 3.37 percent from 3.26 percent, according to the McLean, Virginia-based mortgage-finance company.
Federal Reserve policy makers Wednesday tapered monthly bond buying to $15 billion in their seventh consecutive $10 billion cut, staying on course for an October end to the program intended to keep rates low. The Fed maintained a commitment to keep the benchmark interest rate near zero for a "considerable time" after the asset purchases are completed, saying the economy is expanding at a moderate pace. 
Before this week's increase, mortgage rates had been little changed for the past two months, hovering at the lowest levels of the year. The 30-year average had moved within a range of only four basis points since July 17, Freddie Mac data show. A basis point is 0.01 percentage point.
The labor market has been showing steady gains. Unemployment last month fell to 6.1 percent, matching the lowest level since September 2008. While monthly payroll growth slowed to 142,000 jobs in August, this year's average gain of 215,000 puts the U.S. on pace to add 2.58 million positions for the biggest annual growth in 15 years.
Confidence among U.S. homebuilders rose to a nine-year high in September, the National Association of Home Builders/Wells Fargo sentiment measure showed Wednesday.
From MSN Real Estate