Landlords: 4 Hidden Expenses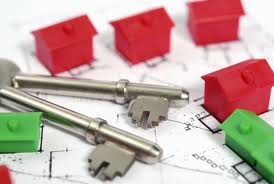 Life as a landlord may be tempting to homeowners who can't sell their homes and to others looking to add properties to their investment portfolio.  Many costs associated with rental properties catch novice landlords by surprise, however. The following are four hidden expenses that experts say new landlords should consider.
Increased Insurance Costs
Rental homes may cost more to insure. For example, homeowners who cannot sell their homes should know that renting out the home changes an owner's status from primary occupant to investor.  As a result, it costs more to insure the home with a special landlord-insurance policy. According to the Insurance Information Institute, the premium is about 25% more than with typical homeowners insurance.   A tenant's rent payments may help cover the increased expense, but landlords shouldn't always count on it.
 Legal Fees and Administrative Charges
Landlords should budget money and time for getting legal advice, learning their rights and drafting rental agreements. Some attorneys will charge a flat rate of about $200 for landlord services. Other lawyers may charge by the hour. Owners should also be prepared to pay for additional work if they must evict a tenant or if there is another legal dispute.  In addition to legal expenses, landlords must pay for administrative costs related to interviewing potential tenants, running their credit histories and checking references. Property-management companies can handle these tasks for the investor, but they typically charge about 10% of each month's rent for their services. Many municipalities require owners to register rental homes and will send an inspector to ensure the property meets code. If there is a defect, the owner must pay to fix the problems.
Cleaning, Care and Maintenance Costs
To attract tenants, landlords may have to spend as much as $1,000 on paint, carpet and landscaping.  Otherwise, it might be difficult to find a reliable tenant.  Homeowners who can't sell and decide instead to rent their home should plan to spruce up the place, just as they would before a sale. The same upkeep problems that could be holding a house back on the 'for sale' market could also be holding it back from the rental market. The difference is, houses can be sold 'as is,' but a renter may not be willing to rent 'as is.'  When a tenant does move in, the landlord may be contractually obligated to fix new maintenance problems, such as a leaky toilet. Once the tenant moves out, the landlord must spend more money to clean the home for the next resident. Landlords should be prepared to pay these expenses out of pocket. Owners can require a security deposit to help cover certain cleanup costs, but it won't pay for everything if the tenant stops paying rent early or badly trashes the house.
 More Taxes
Many states and municipalities have tax rules, such as the homestead exemption,  that favor owners who live in their homes.  These tax breaks don't apply to investment property. So, new landlords should be aware that they may have a higher tax burden on their investment property. This issue is especially relevant to homeowners who turn a primary home into a rental. Owners probably must give up the homestead exemption if they move out of a property while continuing to own it. This would mean paying more property tax.  Once the real-estate market rebounds, owners may put their home up for sale. But if owners haven't lived in the dwelling for at least two of the previous five years, they likely will lose their capital gains tax exemption which allows individual filers to keep $250,000 of profit from the sale tax-free.
Other expenses related to rental properties generate tax breaks for the landlord. Novice property investors should talk to an experienced tax professional to understand how becoming a landlord could affect their tax situation.
From MSN Real Estate