Home Not for Sale? Buyers say No Problem!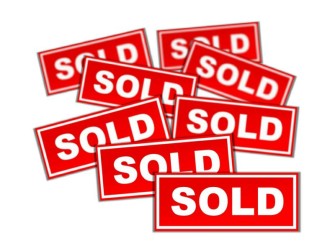 Frustrated with the lack of housing inventory, homebuyers in many markets are taking matters into their own hands.  Sellers are few and far between. Many owners who were once underwater still mistakenly believe that property values are lower than they are. Others have seen the gains and are holding out for more appreciation, despite today's low mortgage rates. Either way, there are far more buyers than homes to buy.
One of the biggest fears of sellers tends to be concern over the hassle of selling,.  How long will it be on the market? How long do I have to keep my house looking perfect?  These days, this shouldn't be a concern for most Washingtonians.
Nationally, the inventory of for-sale homes is down 17% from last year's levels, according to the National Association of Realtors.  In this shortage of inventory, buyers are getting  savvy in their approach.  Some knock on doors voicing their request, while others opt to write letters.
As agents, our primary goal is to secure your dream home for you.  Our agency often targets highly sought after neighborhoods for whom we have Purchasers through letters indicating we have buyers for their homes.  Surprisingly, we have had several transactions through this method.  We know what our Purchasers are looking for and many only want a particular neighborhood.  If there is no inventory, our agents quickly respond with letters petitioning potential sellers.
If you keep coming up empty in your search, maybe your agent should try hitting the streets for you. If their not willing: find a good, aggressive agent who is willing to go above and beyond for you.  With low inventory, and homes selling extremely quickly, agents HAVE to be on their A game!!