Hire the Right Property Manager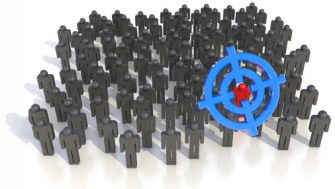 If you're renting out your home, finding a reliable property manager to manage day-to-day rental tasks can save you time as well as protect your investment.  After all, you'll trust this person to make critical decisions about tenants, maintenance and rent collection. Here are are six tips for choosing the right property manager.
Narrow the Pool
The first step in finding the ideal property manager is to develop a pool of potential candidates.  Ask friends and neighbors to refer property managers with whom they've worked.
Assess Skills and Personalities
As you evaluate candidates to manage your home, assess each person's charisma and marketing skills.  To make the right impression on potential tenants, the manager should be presentable and professional.  You also want to ensure the person you hire has experience. How many homes have they represented? How many of those have they successfully rented in the past?  Some property managers may be more familiar with the rental market in a certain part of town. Others may be more experienced in marketing small apartments for rent, rather than residential homes. Find one who is a good match for your property.
Evaluate Marketing Abilities
Ask potential candidates how they advertise vacancies and show properties. If all they can promise is an ad on Craigslist, they might not be your best choice.  Also ask how they show properties. If they only show homes during regular work hours, that may decrease the chance of finding a tenant who has a traditional job and isn't available to view potential homes for rent until the weekend.  You want someone to be aggressive in advertising your home for rent so you aren't carrying the costs of a vacancy.
Find Out How Potential Tenants Are Screened
Background checks are essential to screening out potentially troublesome tenants.  In addition to pulling an applicant's credit report, you'll also want the property manager to call previous landlords and verify their work history.  Ensuring that a potential tenant doesn't have a negative rental history helps to prevent potential losses.
Determine How Maintenance Is Handled
As with any home, things break at inopportune times. How quickly will your manager respond to a tenant's midnight phone call about a broken hot water heater?  Most property managers retain a small amount of cash from the landlord to handle emergency repairs. Make sure this amount isn't excessive, and find out how they will keep up with regular maintenance to keep costs under control.  Additionally, find out how they evaluate the home for any damage when tenants move in and move out.
Evaluate Fees and Accounting Services
Most property managers charge between 6% and 12% of the monthly rent. However, be sure to ask how advertising costs are handled and what liability insurance requirements are to help protect you from lawsuits. You don't want a property manager to siphon off too much of your rental income.  Remember that as a property owner, you'll be required to report rental income on your taxes. Ask the property manager if they assist in filing required Internal Revenue Service forms and if they regularly provide monthly income/expenditure reports to make it easier for you to keep track of your finances.  Before signing an agreement with a property manager, be sure to screen their references to find out how well they worked for other clients. Once you feel confident, read the fine print in the contract. You want to find a property manager you'll feel comfortable with for years to come.
-From Realtor.com