Father's Day 2015 Ideas and Events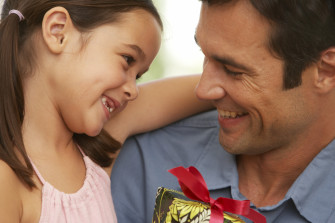 Looking for a special way to spend Father's Day this year? Here are some ideas of ways to spend some family time with Dad on Father's Day in Washington, DC, Maryland and Northern Virginia.
Take Dad out to brunch this Father's Day. Here are some suggested restaurants with special dining and entertainment for the whole family.
Spend Father's Day with the "Father of Our Country!" General Washington will greet visitors and pose for photographs from 10 a.m. to 4 p.m. He will discuss his role as husband, stepfather, and Father of Our Country at 11 a.m., 1 p.m., and 3 p.m in the program "Father to the First Family." With a purchased ticket to Mount Vernon, fathers visiting the estate will receive complimentary admission to George Washington's Distillery & Gristmill, located three miles from the estate. See demonstrations and learn about the historic process of whiskey-making in this reconstruction of the largest 18th-century distillery in America.
June 21, 2015, 2-6 p.m. 2121 Crystal Drive & 220 20th Street South Surface Parking Lot, Crystal City, VA. The event will showcase a variety of automobile categories including innovative electric vehicles, sports cars, classic muscle cars, and more. There will be activities for kids, a beer-wine garden and live music.
Celebrate with your favorite father at the place where the Father of our Country ate, drank, and influenced history. Free tours for all visiting fathers from 1 to 5 p.m. Volunteers from grades 2 through 5 will be stationed at each stop on the tour, including the taproom, bedchambers, ballroom, assembly room and dining room, so visitors can tour at their own pace.
Take Dad on a brunch or dinner cruise and enjoy beautiful views of Washington, DC. These special tours fill up quickly, so make your reservations early.
June is a beautiful time of year to take a walk and see the wonderful gardens in the Washington, DC area. Here are some special places to enjoy the beauty and fresh fragrance of colorful plants and flowers.
The best places to hike in the area are also great spots to have a family picnic. Spend the day together in the great outdoors and appreciate the natural beauty of the Washington, DC area. Here are some great parks in Maryland and Virginia as well.
*Courtesy of http://dc.about.com/od/hoildaysseasonalevents/a/FathersDay.htm
Sorry we are experiencing system issues. Please try again.