Creative Ways YOU Can Help Animal Shelters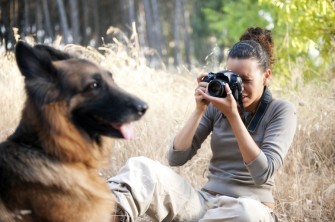 Short or time or money (or both) but still want to help your local animal shelter? There are lots of ways to help local animal shelters without investing a ton of time, money or energy. Here are smart ways that you can make a big difference.
Spread the word
Hang up fliers for upcoming adoption events or adoptable animals in pet stores, vet offices, parks and other places where potential adopters will find their perfect companion. Distributing fliers and other marketing materials is an easy and important way to get the word out about adoptable pets.
Share adoption profiles on social media: Your Facebook timeline, Twitter stream, Pinterest board, Tumbler page and other social media accounts are all perfect ways to help advertise pets that are in need of a home. Simply sharing the profiles of adoptable animals to your followers takes hardly any time or effort yet could play a part in creating the perfect match for an animal in need of a forever family.
Bust out your special talents
Crafty folks: Create homemade toys and bedding using old T-shirts, jeans or blankets. Or sew up "Adopt Me" vests and bandanas for adoptable animals to wear while they're out for walks or at events. A quick search for "How to make [insert dog bed, dog toys, cat toys, etc.]" will bring up loads of patterns and ideas.
Lawyers: Shelters need lawyers too. Lend your knowledge and skills to help shelters stay on top of legal forms, contracts, copyright on videos or brochures made for advertising, and so on.
Dog trainers (or trainers in training!): Take a dog to obedience class. Often dogs need some training before they're ready to be adopted. You can help shelters by volunteering your skills as a trainer and working with the dogs. Or if you're a novice, take a dog to obedience classes where you both can learn. Basic commands like sit, stay, lie down, and loose leash walking all make a dog more adoptable.
Photographers: High-quality photos for adoption profiles make an enormous difference in how quickly animals get adopted. Volunteer your skills with a camera to photograph animals, showing off their personality and making them look their best so potential adopters will click on their profile and, with luck, visit to meet and adopt them. Check out HeartsSpeak, an organization that helps photographers partner up with shelters.
Fun Fundraising Ideas
Your party: Throwing a party? Add a special request for folks to bring something to donate to a shelter, or set up a jar for raising money next to the snack platter (or better yet, the drinks station). It's an easy add-on to an event you're already hosting.
At work: Put up a glass jar with a sign on your desk or countertop, and send out an email to coworkers asking for donations for a week. Or take it a step further by organizing a supplies donation drive, bake sale, raffle or other fundraising drive for a week or more.
At school: What better place to learn about animals in need than at school? Enlisting the help of teachers and classrooms full of students could mean major donations to a local shelter. Talk to the faculty and staff at a school about ideas, from donation drives to raffles. The shelter you're helping could bring in a couple adoptable pets to the school to show kids how (and who) they're helping. It's the perfect opportunity not only to raise funds and goods for the shelter, but also to raise awareness at an early age about caring for pets.
Two More Things
Say "thank you": Shelter workers give their whole hearts to their jobs, and are usually buried under never-ending to-do lists and urgent tasks. They usually are overstressed and under-paid. So little things like someone showing how much they appreciate what they're doing goes a long, long way in restoring the energy and drive they need to continue to help animals. You can do something simple like sending in a thank you card or a bouquet of flowers. Or maybe deliver cupcakes or cookies, or order pizza or sandwiches for the whole crew one day. Anything that shows just how much their efforts are appreciated will make a big difference. When the staff are encouraged and energized, all the animals in the shelter benefit from that positive energy.
Foster an animal: Being in a shelter can be extremely stressful for many animals, and not a place they can thrive. Plus, shelters fill up fast. Finding temporary homes while animals are waiting to be adopted frees up space to help newly rescued animals. Fostering doesn't necessarily fall under the "easy" category for how to volunteer to help, but it does fall under the category of most important things you can do. Most shelters pay for food and vet bills, so fostering is not a burden on the wallet. Opening your home to an animal in need and providing the food, shelter, love and training it needs while waiting for a forever home is one of the best things you can do to help. It can also be one of the most fulfilling
Courtesy of MNN.com