Closing Day Tips for the First Time Home Buyer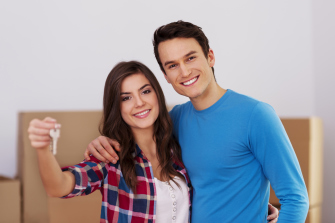 As the "Big Day" approaches, first time homebuyers may feel an array of emotions. Excitement, accomplishment, and maybe even a little anxiety are all normal feelings. Do not worry. With this checklist, you will be sure to have all ducks in a row so that come closing day, all you need to think about is what color you want to paint the bathroom.
• Schedule a home inspection. Your Realtor should assist you with finding a reputable company. If you require any special inspections, such as radon detection, a pool inspection, or a pest inspection, arrange for all the necessary inspectors.
• Contact your lender and provide a copy of the final contract so that you can lock in that all-important interest rate on your mortgage loan.
• Contact multiple moving companies to find the perfect price. Make sure you ask if they provide boxes and packing materials, or if you are better off purchasing them yourself.
• Put the closing date on your calendar and clear your schedule for that time. Make sure your agent and lender also have the date on their agendas.
• Change your address for all of your bills, subscriptions, employers, and friends and family
• Make sure that your insurance company has you on the books to activate your homeowner's insurance the day you take possession of your new home.
• Transfer or set up utilities at your new address. Make sure you know which companies to contact for services in your new home – your agent can help you with this information.
• Schedule a final walk-through of the property to verify that everything is as you expect. Make sure to confirm that the seller has addressed any issues that were supposed to be fixed based on the inspection.
• Have your certified funds for closing in hand by the time closing day occurs.
• Verify with your real estate agent or attorney which documents you will need to bring to the closing. These generally include photo identification, certified funds for the sale, and your insurance policy, but other paperwork may be necessary; make certain you have all these in hand before you show up at the closing.
Finally, relax and smile! You deserve it. Congratulations on your New Home!
Compliments of Realtytimes.com