Are REO's Insurable?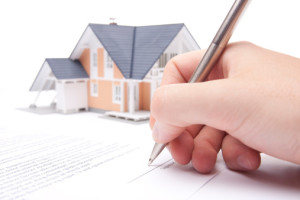 You can get a great deal on real estate owned property, but buying a home owned by a lender comes with some risk. Lenders sell REO properties "as is," meaning you won't receive any information about the history of the home.  That could create some problems when you go to insure the home, especially if you aren't familiar with the area, but there are some things you can do to lower your risk.
Research the Insurance History
Through the years, insurance companies have tightened their guidelines for insuring homes. Before providing coverage, insurance companies will check the insurance history of the home. Some companies will not cover a home that had a payout claim within the past five years. A home with a recurring problem such as seasonal flooding could be virtually uninsurable. Moreover, an insurance premium on a home with a problematic history can be significantly higher than other premiums.  Heads up: With an REO, you won't have the ability to see a CLUE (Comprehensive Loss Underwriting Exchange) report for the property. A CLUE report, which reveals all insurance claims on your property, is typically ordered by the seller or insurer, but can't be ordered with a bank-owned property.
Inspect the Property
The importance of an inspection by a licensed home inspector cannot be overstated. Having the property inspected can have several benefits:
Uncovering any underlying problems that may generate insurance claims.
Assessing the age of the plumbing and the electrical and heating systems.
Appraising the structure of the home and the reliability of the roof.
Identifying mold and water stains. Small mold stains may indicate a water problem.
Remember: The more insurance claims on the house, the less likely an insurance company will cover the property.
Talk to Potential Neighbors
Look around the neighborhood to find a friendly neighbor who may be able to provide information about the REO property.  Potential problems relating to location may affect all the homes in the neighborhood. A neighbor should be able to tell you if the home is located in a high-risk flooding area or if several neighbors have had similar problems with their own properties.  The local Realtor  may also be an invaluable source of information. Involved in the neighborhood, he or she may have important insights about the house.
Insure REO for Replacement Value
When insuring the property, remember to insure it for its replacement value and not for the price at which it was purchased. An REO bought at $50,000 and then extensively repaired should be insured at its present replacement value.
-From Realtor.com
Sorry we are experiencing system issues. Please try again.