Skip the Buyers Remorse- 7 Signs it May Be in Store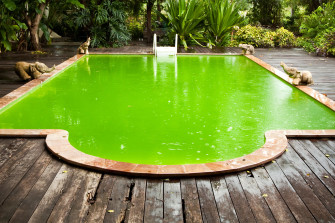 Home shopping makes you a little (OK, a lot) house-obsessed. Between stalking online listings, flipping through all the design magazines, and gorging on HGTV marathons, you know exactly what you want in painstaking detail. Ain't nobody gonna say you can't have what you want. And hey, we're totally on board. You've earned this! Buy whatever you like (within your means of course)! But we're here to share an unsolicited word of caution. All those custom details you've dreamed about? Make sure you really, really want them before you put in an offer—and that, in order to get them, you're not sacrificing other things that will ultimately drive you bonkers. Is the big backyard really worth all the hours of mowing and landscaping? Is your desire for more space making your home feel less cohesive? Are those floor-to-ceiling windows, which made you fall in love with the home, a total PITA to clean? We could go on and on about the flip sides that have the potential to fill you with regret. But we talked to some experts in the biz and boiled the list down to seven features. Pay close attention to these things that might set you up for the dreaded buyer's remorse.
Don't Go Big, Just Go Home
You may want the space to spread out, but consider what rooms you'll actually use once you move in. Do you really need five bedrooms, a game room, an office, and two formal living rooms? If you buy too big a home, you might end up regretting it when it comes time to cool, heat, and clean the place. And don't forget room size. If the space is too big, your furniture will seem miniaturized. To avoid going too big (or too small), bring a tape measure and measurements of your own furniture to verify everything will look the way you want.
Don't Get Boxed In
On the other hand, if you're planning to stay put for a while, consider the home's architecture. You may want to expand one day- and not all homes are set up for that. Many buyers of split-foyer-style homes—where you enter and you're at midlevel with the stairs and must go up or down—complain that it is difficult to expand their home. Instead, look for more flexible, one- or two-story homes where additions are easier.
Don't Let your Stairs Become an Uphill Battle
 Finally, when you're walking the floor plan, think of how you'll use the space when you own it, especially if you're looking at an older home. Most buyers in my area want the standard three-story—two upper floors and a basement—Colonial-style home. This type of home often has the laundry room in the basement, which means the family has to haul laundry up and down two flights of stairs. It can get old fast.
Get Off the Island … Maybe
What we often consider to be an amenity can create remorse. Take, for example, the kitchen island. It looks cool. It adds more prep space. We all want one. Or do we? Kitchen islands can be a mistake if you don't take your 'work triangle' into account. Walk around the kitchen, following your usual prepping and cooking pattern. If you're bumping into the island, you may end up hating it.
Pay Attention to What's Missing
If the home is modern (or previous owners did some upgrading), take a hard look and ask yourself if anything is missing.  Often architects and remodelers will take something out to give a room a cleaner, more minimalist feel and you may feel the loss after you move in. There is a trend to eliminate the bathtub in favor of just a shower. Some homeowners regret that decision, because sometimes they find themselves wishing for a nice long soak after a tough day.
Pools May Not be So Cool
You step outside, see a pool and immediately picture all the backyard parties you're going to have. We know, we know, pools are cool. But pools are also a huge expense. On top of the regular monthly maintenance and cleaning (and there will be a lot of that), pools in seasonal areas are often opened and closed by a pro. Those costs add up. It can cost upward of $600 just to open a pool and prepare it for swimmers. Moral of the story: Pools are a big regret if the expenses cause a burden. Make sure you can comfortably afford the upkeep.
Don't Fall for Fads
Today's popular ice-white appliances, steel countertops, and Edison bulb light fixtures are yesterday's saloon doors, linoleum, and brass hardware. If you buy a house just for its trendy look, you may end up regretting it when the styles change, especially if you have to sell the outdated design. Instead,  look for timeless features. When all is said and done, look for a classic, well-designed home to ensure the smallest chance of stinging regret. It may not sound like as much fun, but you can always add a little (or a lot) of your style in the finishing touches.