5 Tips to Help you Save When you Refinance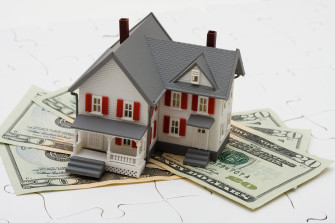 We get it. Refinancing can seem stressful—who wants to crunch numbers and talk with lenders when you already have your home? But there's something more stressful than refinancing: leaving free money on the table.  Rates are at historic lows, and many experts believe the only direction they can go is up in 2015. If you don't refinance now, you'll end up losing out on thousands of dollars in savings. But don't let that stress you out, either.  Refinancing is actually pretty easy—here are the five basic steps.
Consider your Future Plans
Don't refinance unless you have a good idea of where you'll be in the next five or more years. Are you seeing your loan through till the end? Then it makes sense to refinance just to save on total interest payments. Are you going to sell in five years? It could be worth it if you can recoup your costs in three and your new monthly payments are significantly lower.  But if you have no idea if you're going to stick around or leave, put on the brakes. If you think you may need to take a new job or relocate in the next two or three years, it's better to wait.
Consider your Equity
Refinancing can be a good idea for some, but not all, homeowners. If you have a fixed-rate mortgage, and the mortgage rates  are actually falling, it may make sense to refinance. But even if you can benefit, you may not qualify.  Some mortgage lenders require a borrower to own at least 20% equity in his or her home. Others may offer refinancing packages for those with less than 80% equity, but these packages can include private mortgage insurance and a higher interest rate, which might negate the savings.
Determine When You'll Recoup the Costs
Most people hate doing math, but this calculation is simple and stress-free.
First, estimate your closing costs. For this example, let's say $3,500.
Next, figure out how much money you'll save each month with the new interest rate. For this example, let's say $100.
Finally, divide your closing cost amount ($3,500) by the monthly amount saved ($100). The sum is how many months it will take to recoup your costs.
So 3,500 ÷ 100 = 35 months. In this example, it will take 35 months, or about three years, to recoup your closing costs.  If you plan to sell your house within that amount of time, refinancing is not worth it. If it takes you more than five years to recoup your costs, it's also not worth it.
Improve your Credit Score
A better credit score usually means a better interest rate. Improve your credit by paying off any small debts or loans that you can afford to pay off. If you plan to refinance in the near future, avoid signing up for any new credit cards and taking on new debt.  If you don't have a recent copy of your credit report, then you can get a free copy from one of the big three credit bureaus (Equifax, TransUnion, and Experian) once a year through AnnualCreditReport.com. Take a careful look at your report and study each section to make sure that there are no mistakes. Errors on credit score reports are very common, so dispute any you see.
Use a Good Broker
One of the easiest ways to reduce the stress of shopping for mortgages is to hire a mortgage broker. For a fee (about 1% to 2% of the loan amount), the broker will do the shopping for you. Keep in mind this will increase your closing costs and increase your recoup time, but for some people it's worth it.  Ask friends, family, and your Realtor if they know of a good and reliable broker. Look for those who are members of the American Association of Residential Mortgage Regulators  or the National Association of Mortgage Professionals.
-From Realtor.com
Sorry we are experiencing system issues. Please try again.