5 Reasons Cash is King in Real Estate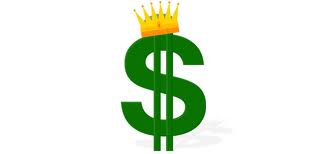 More money-flush homebuyers are plunking down cash for their properties, and they're reaping a bevy of benefits that come with cutting lenders out of the buying equation. Sure, mortgage rates are low and enticing, but they can trigger red-tape migraines.  At the closing table, more buyers are paying in green – whether via healthy equity, family inheritances, savings plans or other means – and ridding themselves of the debt for these 5 reasons.
Possible Price Reduction
If buyers flash cash, they may just snatch the seller's attention and get their property for less than asking price, beating competitors who require financing. Someone who can close in cash can, in most cases, qualify for somewhat of a price discount based on the certainty of a sale. Such an offer also can nudge sellers to fix property flaws.
Quicker Closing
Cash cuts waiting and ends any drama, especially at closing.   Financing issues are the primary cause of settlement delays. Last-minute requests from underwriting – or new disclosure laws – will often delay settlement by days and sometimes weeks.
Lose the Appraisal Contingency
Here's the scenario: You're seeking a mortgage that requires a 20% down payment, but an appraisal on your desired home comes in below the purchase price. The lender's response: no loan for you unless you pay more or unless the seller reduces the price. A cash deal stops that dance and saves a buyer about $600 on appraisal fees. Waiving the appraisal contingency is especially helpful in this market when prices are going up. It also alleviates the seller's concerns about getting the value they need to move forward and get to the settlement table.
Avoid Closing Costs
A lender's attorney may charge you $750 or more to handle the fine print of your mortgage. Add as much as $600 just to fill out a mortgage application, plus far more to cover loan-origination fees. There are many add-ons that banks throw in as 'standard fees' that are not necessary, especially mortgage-origination fees. All of those technical items can add up to several thousand dollars. But all may vanish when you pay completely with cash.
Zero Monthly Payments
This is biggest perk of all for plunking down all cash for a home purchase. No monthly bills. No mortgage-burning party in 20 or 30 years. It's the equivalent to earning a consistent, long-term return of 4% to 4.5% on your investment, not including capital appreciation and potential to generate rental income. For conservative investors, you're unlikely to get the same return, without taking on more risk.