5 Apps to Improve your Renting Experience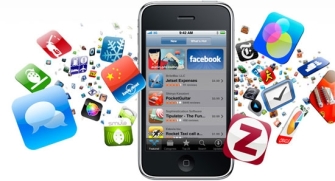 Finding an apartment is easy but what about after you move in?  There are roommates to deal with, neighborhoods to explore and people to meet.  Start by using the right renter technology to make your life streamlined and enjoyable.  Here are 5 new apps that can help make your renting experience an A++!
Neighborhood
When you arrive in a new neighborhood,  it's a given you'll want to know what's going on in your 'hood and the surrounding area.  NextDoor, which is both web-based and an app, aims to help renters connect with their neighbors by using a hyper-local message board. You can choose to show or hide your address. Users send out blasts concerning upcoming events, lost pets, crime, lost items, restaurant recommendations, free stuff and more.  NextDoor is almost entirely user generated, so you need an active online community for it to work. If your neighborhood isn't listed, you can start up a neighborhood board yourself. But if you're in the right spot with a pre-existing board, it's a great way to familiarize yourself with the local area.
Managing Money with Roommates
If you have roommates, you know IOUs add up—they are tedious and annoying to track down.  Enter SplitWise, a website and app that lets you track how much you owe or are owed by roommates.  It has a simple, easy-to-use interface and the option to use PayPal or Venmo to pay people back instantly. Add your roommates to your apartment's group and stop having to search for paper trails to find out who paid for the tacos last week.
Moving
Trying to figure out which box you put your earbuds in a day after moving is frustrating. For unmotivated unpackers, it can take weeks before all boxes are unloaded.  In this case, you may want to try out Sortly, an app that lets you snap a photo of a box, tag and label it. With the visual cues as reference, it's much harder to lose track of items.
Maintenance
Some rentals are less than ideal, leaving you with the choice to do some DIY improvements or leave your place looking sad and unloved.  If you choose the former, give BrightNest a shot. It's an app that tailors various projects to your needs. You'll answer questions about your home ("Is there a basement?") and lifestyle ("Do you have kids?").  Then you'll be presented with tasks—complete with instructions, like how to clean the bathroom in five minutes flat, how to save on laundry, ways to decorate your floor, how to organize your closets and creative ways to spruce up your living room.
Splitting Chores
Everyone hates confronting a roommate who doesn't pull their weight on chores.  Avoid awkward conversations with the Homeslice app. It allows roommates to divvy up chores and keep track of who buys what.  So if you need to run out and buy a toilet plunger because your roomie clogged the toilet, you can make a note of that. There's also a section for keeping track of who paid what bills and a way to note how urgent these chores are.
-From Realtor.com
Sorry we are experiencing system issues. Please try again.