5 Mother's Day Weekend Ideas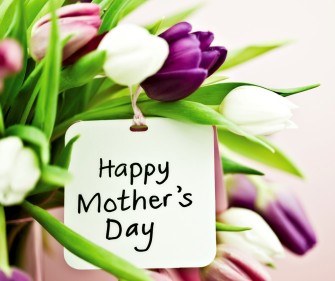 Tis the weekend to shower Mom with surprises and joy!  Some Moms have green thumbs and appreciate all that blooms.  Maybe your Mom likes to relax and sit a spell while taking in the views of the shore.  Perhaps your Mom loves being outdoors and the wilderness.  Have a Mom who loves to drink wine? Or your Mom may be a "foodie"  We all have Moms and for one day out of the year, she deserves to be treated like royalty.  After all, she has catered to and treated you like a prince or princess for many years of your life.  Take  this day and bestow on her all the love she has given to you all of your life.
Garden Tours
We all have a favorite garden in the area; take Mom's with green thumbs to one of these enchanting garden spots for her to unwind and gaze at the colorful blooms.  There is a reason why Mothers Day comes in Spring!
Potomac River Cruises
Whether it be in the afternoon or the evening, these cruises are spectacular!  If you live in the DC area and visit the sites often, you have to see them from a different perspective.  Maybe by sunshine with flowers abloom or by moonlight with lights aglow, either way, Mom will truly enjoy one of the relaxing cruises on the Potomac.
Put on your Hiking Boots
Get out there and take Mom off the beaten path.  The Washington DC area is full of hidden paths and trails that are perfect for unwinding and getting away from it all.  Pack a picnic lunch and grab your hiking boots and take Mom out for a hike she will talk about for days!
Winery Tours
White or red, it doesn't matter, she has a favorite of either.  If your Mom loves to sip on wine and try different varieties, taking her on a winery tour may be an unexpected surprise.  Perhaps,  rent a limo and let someone else do the driving so you can sample some of her favorites and find a new one!
Brunching on Mothers Day
Some Moms are foodies as well. If your Mom lives to try the newest trend in food and beverage,  taking her out to brunch might be right up her alley.  Maybe its the newest creation of an Eggs Benedict, or a new twist on a Mimosa that excites her.  Whichever, a brunch with the family is sure to fill her heart with joy.