10 Best Small Towns in America 2014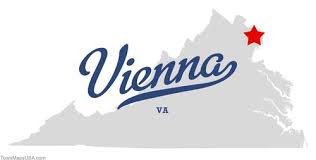 It might seem sometimes that big cities get all the love. Larger populations seem to keep these places constantly in the news or at the top of rankings across the nation. But what about the little guys? Are they destined to always be overlooked?  We love our big cities, sure, but we know there's a certain elegance, charm, and homeyness to be found in the smaller places in America.  So, to show our little-guy-love, we've made a list of the best places in the U.S. focusing only on small towns.
Those top towns are:
1. Vienna, VA
2. Palm Beach, FL
3. Bridgewater, VA
4. Boonton, NJ
5. Jackson, WY
6. Zionsville, IN
7. Estes Park, CO
8. Purcellville, VA
9. Ashland, VA
10. Fort Myers Beach, FL
*Information Provided by http://www.movoto.com/blog/top-ten/best-small-towns/
Hats off to Virginia with this one, considering that they picked up four of the top 10. If you want to see if your hometown is awesome too, you can check the top 50 towns at the bottom of this article.
For now, though, let's go over exactly how we decided which small towns deserved the top 10 ranking.
How MOVOTO Created This Ranking
As with our other Big Deal Lists we've done for bigger cities, we calculated everything by the numbers.
First, we turned to the 2010 U.S. Census, to find all places categorized as towns with populations between 5,000 and 20,000.
Then, we used Areavibes, Sperling's Best Places, Yelp, and additional Census data to gather information in what we decided were important criteria for any local (or prospective local):
Total amenities
Quality of life (A combination of cost of living, median home price, median rent, median household income, and student to teacher ratio)
Total crimes
Tax rates (sales tax and income tax)
Unemployment
Commute time
Weather (temperature and air quality)
If there was no data for a town in the Census or any of our other sources, the town was omitted from our rankings. That left us with a total of 202 towns.
Once we had those numbers, we ranked each town from one to 202 in each category, with one being the best possible score. We then averaged each town's rankings into one Big Deal Score, and the town with the lowest number for that score became our best small town.
To get a better idea of where each town excelled, you can read the next section.
Is it any surprise that Money Magazine ranked this place as the third best spot to live in America? It's certainly the best as far as towns are concerned, that's for sure. But if you're looking for some further proof, you really don't have to look far.
While most of this town's scores were in the top 70, there were a few standouts. The fourth most amenities per capita and the second-best quality of life definitely speak to this place being a little more fun and stress-free than other on our list.
The big stat here, however, was the lowest unemployment rate on our list at a measly 3.6 percent. Of course, the low crime and good weather certainly were a plus, too.
If you're not convinced that this is simply the place to be, head over to the Plaka Grill for some of the best gyros you've probably ever had. That just might change your mind about small-town living.
It may be only 8,348 people in size, but Palm Beach knows how to show its locals a good time.
Besides having some pretty beautiful scenery, this town also had the sixth best quality of life rank, a pretty short average commute time, and a very solid number of amenities, the 14th most on our list.
Palm Beach's time to shine, though, came in the tax department. For those worrying about finances, the nonexistent income tax probably looks pretty good right about now.
Thought it may get a little hot, the weather was solid here as well, so enjoying fun in the sun on the beach, for free, isn't totally impossible. It's no wonder the place swells to almost 30,000 people during tourism season.
If you're looking for serious quality, without a high price tag, Bridgewater is definitely your best bet.
For starters, it had the lowest cost of living in our top 10, but still had the fifth-lowest crime rate, the 11th-shortest commute, and the 25th-lowest taxes. That's a lot of bang for your buck.
While it had fewer amenities than others in our top 10, it's still all about quality, featuring such places as Francesco's, which is cozy but has to-die-for Italian food.
If you're worried about affording all the delicious food, don't be too concerned. The unemployment here was at merely 3.7 percent, so you're unlikely to be out of a job in these parts. Not bad for a town of just more than 5,000 people, right?
The only New Jersey representative on our list, Boonton shows that it's not just the Southern states that know how to show some hospitality.
In particular, living here is pretty darn comfortable, as it had the eighth-highest quality of life with help from a great student-teacher ratio and fairly high median income. Of course, the low crime rate didn't hurt, either.
All this place's scores were in the top 90, which is pretty good considering we looked at more than 200 towns. The weather was good, the taxes were fairly low, the unemployment wasn't high at all, and there were enough amenities to satisfy the 8,347 locals who call this place home.
If you're not impressed with the really great library they have in town, you might just be wowed by the plantains at the Sazon Latino Restaurant. Seriously, they're not to be missed.
If you're a lover of the sights and sounds of nature, it really doesn't get any better than this.
A short drive from Grand Teton National Park, Yellowstone National Park, and the National Elk Refuge, this town attracts tons of tourism, but still manages to retain some small-town charm.
Museums, festivals, and art exhibits are easy to find, and the town has such wonderful restaurants as Rendezvous Bistro. It's no wonder, then, that this town had the eighth most amenities per capita on our list.
Of course, the good numbers don't stop there. This town tied Palm Beach for the lowest taxes on our list, and had both the second-shortest commute and the third-best weather.
The quality of life was good, ranking 34th, and the crime was fairly low despite all the tourism. Throw in a little of that fresh crisp air and some peace and quiet, and you have one seriously worth-it place to call home.
Even though it's pretty small at only 14,160 people, this town still managed have the stats to earn itself a place in our top 10.
For one thing, all the rankings Zionsville had were in the top half of scores, with the standouts being the 15th lowest crime and the 15th lowest unemployment. The weather was the 23rd best, and the quality of life was great, thanks to a stunning median household income of over $108,000 a year.
While the amenities here were not intensely numerous, there were still some quality things to see and do.
There are also a bunch of festivals here throughout the year, making this a tight-knit, caring, and awesome community. We hear it's pretty hard to beat their fourth of July celebration, in particular.
While there were a lot of Colorado towns in our top 50, this little town of only 5,858 people was the only one to make our top 10. Why? Well by the numbers, it's pretty apparent.
A low commute time, low unemployment rate, and a ton of amenities per capita are probably good starting points, and we'd be remiss if we didn't at least mention that this place is gorgeous.
It's also home to the The Stanley Hotel, which helped inspire Stephen King's "The Shining". Besides the cool creepiness here, the quality of life and weather both ranked very well, so it's hard to go wrong in this town.
People looking to have a good job and a good life will find an ideal home in Purcellville.
To start, this town had the third-lowest unemployment rate we found, so being out of work isn't a very likely outcome for locals. Also, the crime was low, and the quality of life was high, punctuated by a high median income and a decent student-teacher ratio.
The commutes here were admittedly longer, but with such lovely scenery, you might just enjoy the drive. The weather was also quite decent, not getting as hot and humid as many other places in the state.
The taxes were fairly low, and there were many interesting amenities, including Otium Cellars – Goose Creek Farms for all you wine snobs out there. You'll get to taste some pretty interesting varietals here that you might not find anywhere else in the state.
Ashland made a very strong showing. With the 29th most amenities per capita, including scrumptious eateries like Virginia BBQ, it's not too hard to find something to do, even if you have to take your exams over at Randolph-Macon College.
Even though it is a bit of a college town, this place was great for everyone. The 15th lowest unemployment and the 25th lowest taxes made this place slightly more affordable than many others on our list. It even had low housing costs, despite the quality of its neighborhoods.
It also had the second-lowest cost of living in our top 10, and students will be pleased to see that the student-teacher ratio was a respectable 12 to 1. Throw in some very good weather and Ashland looks pretty great by anyone's standards.
Besides its amazing beaches, this town still had a lot going for it.
The tied-for-lowest taxes and the very well-ranked quality of life kicked off the parade of great scores, followed closely by low crime and many amenities to choose from. Though, honestly, you can't go wrong with Heavenly Biscuit's cinnamon rolls, if you had to choose just one place to visit.
The commute times were pretty middle of the pack, as were the weather and unemployment, but none of this town's score was in the bottom half of our rankings. Because of that, it's pretty safe to say that this town is just an all around good pick for the money.
*Information Provided by http://www.movoto.com/blog/top-ten/best-small-towns/