Veterans Day 2013- Events in Washington, D.C.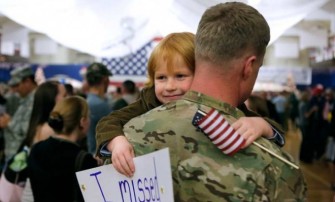 Veterans Day was originally established to honor Americans who had served in World War I. The national holiday is celebrated on November 11, the anniversary of the day World War I ended in 1918. Today Veterans Day honors veterans of all wars for their patriotism and willingness to serve in the military and sacrifice for our country.  Veterans Day is a great time to visit the monuments and memorials in Washington, D.C.  Many of the memorials and a few other attractions around the region host special events in honor of America's veterans. Washington DC does not host a parade in honor of Veterans Day. The main event in the nation's capital is the observance at Arlington National Cemetery. (see the details below) Here is the schedule of events for 2013:
November 11, 2013, 11 a.m. Across the Potomac from Washington at the west end of the Memorial Bridge, Arlington, Virginia. (703) 607-8000 This is the national Veterans day service with a wreath-laying ceremony at the Tomb of the Unknown Soldier. Seating in the amphitheater is limited, so visitors should plan to arrive at least a half hour before the ceremony.
November 10, 2013. Patriot Center at George Mason University, Fairfax, VA. Legendary rock band Lynyrd Skynyrd performs a tribute concert that honors our veterans and Armed Forces while benefiting various organizations that serve and support our veterans, active duty military service members, wounded warriors and their families throughout the country. Tickets are available through Ticketmaster.com.
November 11, 2013, 1 p.m. Constitution Avenue and Henry Bacon Dr. NW, Washington, DC. Color guard, speakers and a wreath-laying ceremony pay tribute to all who served and sacrificed during the Vietnam War America's other conflicts.
November 11, 2013, 9 a.m.-12 p.m. and 2-4 p.m. Constitution Avenue and Henry Bacon Drive, NW Washington, DC. (301) 314-8505. Vietnam-era veterans and the children of veterans tell stories "in their own voices" about their experiences. There will also be stories featuring soldiers of the current struggles in Iraq and Afghanistan and other locations around the world.