The Process of Buying a REO (Real Estate Owned) Home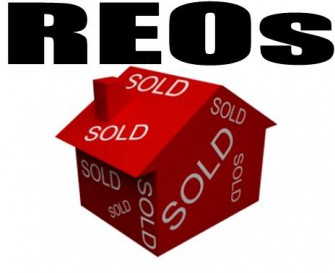 A real estate owned (REO) home is one that is owned by a lending institution as a result of forfeiture or failure to make mortgage payments. REO homes are popular with investors and home buyers looking for a deal. When a homeowner defaults on a mortgage loan, the property ends up at a foreclosure sale. During this process the lender attempts to cover its losses by selling the property to the highest bidder. If the lender's minimum bid requirements are not met, ownership of the home is transferred to the bank and it becomes classified as real estate owned.  It is a myth that REO property sales prices are deeply discounted. However, buyers can still purchase an REO home at below market value if they perform their due diligence. Review comparable sales and property history before submitting an offer. REO properties are sold in as-is condition and may be in disrepair. Your offer should include an inspection contingency period that allows you to terminate the sale if the inspections reveal unanticipated damages that the bank will not correct.
Hire a Broker
Offers on REO, or real estate owned, homes must be officially submitted to the REO agent, who will then submit your offer to the bank or lender that owns the property. Because this process can be tricky, and because most banks and REO agents will have their own criteria regarding what they're looking for in a buyer, it's smart to hire a real estate broker. This broker should have extensive experience when it comes to working with REO agents. With a little help, you'll be able to submit an offer that will be attractive to the bank and agent.
Submit the Best Possible Offer
Homes become REO homes when they fail to sell at auctions or sheriff sales. This most often happens because the bidders did not meet the minimum bid requirements for the home, which is usually the amount that is still owed on the home's mortgage. Therefore, when submitting an offer on an REO home, you must strive to meet and, if you can, exceed the previous minimum bid amount. You also want to ensure that you can offer at least 1 percent down, though 3 percent is more attractive. Finally, you want to come up with largest down payment possible. Banks have been known to accept offers that were significantly lower than others submitted because the bidder was able to offer more, if not all, money down. Before submitting an offer, you should also include an inspection contingency that allows you to get the home inspected within 2 weeks of your offer being accepted. This gives you a way out in case your inspector finds massive problems with the home.
Playing the Waiting Game
Once an offer is submitted, it will go straight to the REO agent. The agent is bound by a code of ethics to submit every offer he receives to the lender; however, the lender is not obligated to respond to every offer it receives. Oftentimes, it will take between 2 and 3 months for bidders to hear from the bank, if ever. In many of these cases, the bank will reject or counter the bid, hoping to receive a larger offer. REO homes can be difficult to purchase because banks may entertain 30 or more offers on one home, and those with pre-approved financing, large down payments, good credit histories and above- asking-price offers will almost always come out on top.