Looking Ahead: Local Spring Break Camps – April 14-18, 2014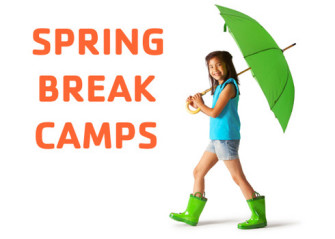 Children rejoice with the thought of Spring Break.  A whole week (or sometimes longer) off from school free to frolic however they wish. Parents, on the other-hand, sometimes panic as to wonder who can care for their children while they need to be at work.  Ahh, to the rescue, spring break camps!  Offering everything from sports to nature, to art, there is a camp for even the most picky child or parent.  Below, by county, explores the different options for Spring Break Camps.
Variety is the spice of life and these camps offer just the right mix your child is sure to enjoy! Campers will love the array of theme-based activities and special events. From Kiddie camps, or soccer camp,  for the youngest children ages 2-5 to Archery camp for ages 9-15 this wide variety of camps is sure to spark your childs interest.
Prince William County Spring Break Camps
The Freedom Center offers sports and recreation arts, crafts, swimming and loads of fun.
P.W. Courage Soccer Camp offers age and developmentally appropriate soccer activities and games.
Montgomery Co. Sports Camps for Spring Break
Washington, D.C. Spring Break Camps
D.C. Parks and Recreation Sponsored Spring Break Camp
Loudoun County Spring Break Camps
Town of Leesburg Spring Break Camp