Closing Costs 101
What Are The Closing Costs Of Real Estate?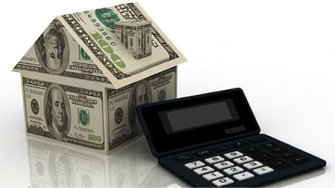 When purchasing a new home, there are more costs than just the down payment which are associated with closing.
 Here Is A List Of The Most Common Closing Costs:
Titling Fees – These include the title search and title insurance, and the associated attorney fees. These costs are usually paid by the seller but can be assigned to the buyer.
Recording Fees – The government charges a fee to record the change in ownership of the [city] real estate. This can be paid by either the seller or the buyer.
Survey Fee – A survey fee can be required by the lender. It is a fee for the survey of the land or lot, and its structures, to determine that it matches the property description.
Appraisal And Inspection Fees – An appraisal and inspection are required by the lender to ensure that the value of the property is equal to that of the loan, and to make sure there aren't any underlying problems that detract from the property value. These fees are usually paid by the buyer.
Points – Points are equal to one percent of the principal of the loan. These discount points are paid by the buyer to the lender to reduce the final interest rate of the loan.
Brokerage Commission – The seller pays the real estate agent the brokerage commission fee for listing, showing the property, and handling the contract negotiations. The commission is usually a percentage of the sale price of the property, and determined in advance by the seller and the real estate agent.
Underwriting Fees – The buyer pays underwriting fees to the lender to pay for the costs of determining if the buyer qualifies for the mortgage loan.
Property Tax – County property taxes are usually required to be paid for six months in advance at the time of closing. The buyer is responsible for these fees.
From First Heritage Mortgage, Shawn Potter