5 Secrets of Real Estate Appraisers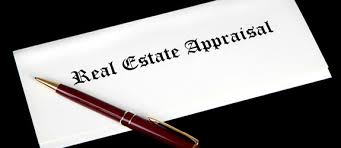 There are about 80,000 real estate appraisers in the U.S., and they play a key role in most home sales: Until they weigh in with a determination of a property's value, the buyer typically can't finalize a mortgage.  The profession got a reputational black eye, however, during the housing boom and bust. In numerous instances, including federal lawsuits against real estate data companies, appraisers were accused of fudging their numbers so that unscrupulous lenders could approve loans for unqualified buyers.   As a reaction to such allegations, the Dodd-Frank Wall Street Reform and Protection Act of 2010 required more state and federal supervision of appraisers, and put more pressure on lenders to work through appraisal management companies, or AMCs.   But appraisers say that new rules have made the process slower and more complicated for consumers—and that they haven't stopped some appraisers from yielding to pressure from banks.  Below are 5 lesser known secrets that appraisers wouldn't want you to know.
We Don't Know your Neighborhood…
One unintended consequence of the Dodd-Frank reforms: AMCs are increasingly sending out-of-county or out-of-state appraisers to calculate property values. This happens because AMCs in some cases assign homes to appraisers essentially at random, They may not know the area all that well, and not use the right comparisons.  This matters because inaccurate appraisals can hurt consumers. An appraisal that undervalues a property may keep a seller from getting a fair price; one that's too high could put a mortgage out of reach for a buyer.
We Work for the Bank, Not You…
The typical appraisal costs between $350 and $500, and it's paid for by the consumer (usually the buyer). But while home inspectors, real-estate agents and contractors technically work for the consumer, the appraiser's work is owned by the bank. And in some cases, homeowners and buyers are adversely affected by appraisals they never personally see.  Consumers do have recourse: Federal law requires that a copy of any appraisal be given to consumers who request it in writing. And unlike inspectors or agents, home appraisers have to answer to Uncle Sam, which means dissatisfied customers can complain to the feds.
Get a Second Opinion (Maybe in Advance)
When an appraiser's decision jeopardizes a deal, consumers are likely to feel aggrieved. Since the housing bubble, appraisers have typically gotten the most heat is over their work in neighborhoods with many distressed properties—since distressed sales and foreclosures create a baseline of comparable home sales (or "comps") that tends to drive down prices. The Appraisal Institute, an industry trade group based in Chicago, says that such situations aren't uncommon, and it encourages consumers to get a second opinion.  But some real estate pros advise consumers to get a valuation estimate of their own, even before the appraiser shows up. Buyers and sellers can ask their real-estate agents to provide a broker's price opinion: Those estimates themselves may not always be accepted by lenders, but they can give the borrower a baseline from which to judge an official appraisal's accuracy.
We've got Some Bad News About your Home Makeover
Some homeowners assume that spending $50,000 on, say, a fancy new kitchen will raise the value of their house by $50,000. But that's seldom the case: Ambitious home-improvement projects are often not worth the price in a resale situation.  Which renovations are more likely to raise a home's value? A fresh coat of paint in neutral colors, or new fixtures or trim boards, can add value the fastest, as can Energy Star-compliant "green" renovations that pay the homeowner back in lower utility bills.
Don't Follow us Around
Some homeowners confuse the roles of home inspectors (who assess the physical condition of a home) and appraisers (who estimate its sale value). One key way in which they differ: While many inspectors want consumers to follow them around—so they aren't shocked when they're presented with a multi-page fix-it list—experts say there's no benefit for the owner or buyer in tagging along with the appraiser.  Following them is a distraction.  Let them come in and do their jobs. If you want them to know about something, give them a list beforehand.
-From MarketWatch